Executive MBA Decarbonisation and Sustainable Business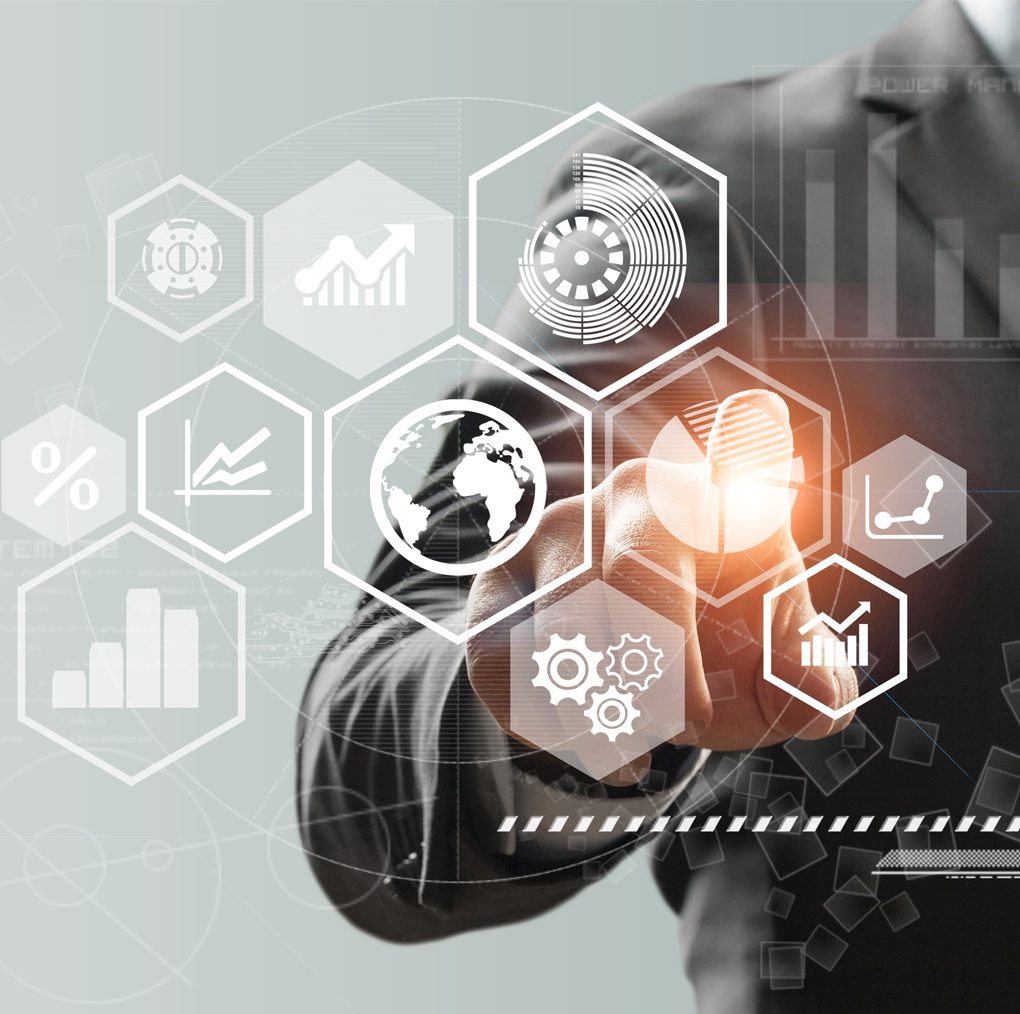 About studies
The Executive MBA Decarbonisation and Sustainable Business is a career development programme, aimed at business professionals, with more than 7 years of business experience. The 3 semesters (18 months), part-time Executive MBA reflects the complexity of the strategic decision-making process, and immerses leaders in the opportunities and risks of sustainable development.
Sustainable development is one of the greatest challenges of modern business. Both climate change and huge social inequalities generate numerous threats, but they also provide opportunities. Future business success will depend on how companies cope with these challenges, and adapt to the needs of society and the environment. The aim of the Executive MBA Decarbonisation and Sustainable Business programme is to prepare business leaders for a broad spectrum of social and environmental challenges, and to equip them with the competences necessary, to lead business transformation, as well as build their advantages on responsibility and sustainability.
To get to net zero, we need to be smarter, more visionary, more decisive, and more collaborative than ever before. We need new methodology and new insights. We need 'Sustainability Thinking'. Our Executive MBA Decarbonisation and Sustainable Business will help future and current business leaders embrace proactive and innovative knowledge of sustainability, resulting in competitive advantage, and strong resilience for their companies, as well as a positive impact for society.
The study program
The aim of the programme is to prepare students to effectively lead, co-ordinate, and implement organisational changes related to sustainable development, and decarbonisation activities in all functioning areas of society.
Graduates of the Executive MBA Decarbonisation and Sustainable Business studies will be distinguished by practical knowledge, and skills acquired during innovative and interactive lectures, workshops, and projects. They will receive the specific tools necessary, to build strong personal and expert brands in sustainable business management within various industries. Thus, our graduates will significantly increase their chances for promotion, higher salaries, and discover new opportunities for professional growth.
Additionally, the Executive MBA Decarbonisation and Sustainable Business graduates meet the educational criteria to sit on the supervisory boards of companies with State Treasury shareholding (Article 19 (1) (1) (c) of the Act of 16th December, 2016 – on the principles of state property management (Journal of Laws of 2018, item 1182).
Additional benefits for EMBA participants – CHECK!
Timetable of sessions in the first semester:
Session 1 04-05.03.2023
Session 2 01-02.04.2023
Session 3 22-23.04.2023
Session 4 13-14.05.2023
Session 5 03-04.06.2023
Semester 1
Global Business Environment & Sustainability
Sustainable Development – Theory & Practice
Sustainable Business Transformation Leadership
Leader's Personal Branding
Consulting Project: Sustainable Enterprise Development
Semester 2
Climate Change: Policy & Opportunities
Corporate Environmental Management & Strategy
Corporate Social Management & Strategy
Corporate Finance and Risk Management in Sustainability
Electives: Winning Sustainability Strategies or
International Study Visit
Semester 3
Measuring Environmental, Social, and Governance (ESG) Performance
Monetising the Value of Sustainability
Business Sustainability Reporting & Communication
Electives: New Technologies for Sustainability or Creating Sustainable Business
The condition for obtaining the diploma is to fully cover all subjects included in the study programme, and complete the diploma project via the form of a presentation.
Fees:
The tuition fee for these studies is PLN 75,000.
Transfer description:
In the description of the transfer, the following data should be marked: MBA studies / major / name and surname
Account number:
Santander Bank Polska – 61 1090 1694 0000 0001 1105 7177
*Please be advised that in the case of an insufficient number of applicants, the group may not start its studies.
Prof. Dr. Aneta Szymańska, MBA
Doctor of Economics in Management Science, graduate of Kensington College of Business in London (Business Administration Program accredited by the Association of Business Executives), University of Wroclaw (Department of English Philology) and Wrocław University of Economics (Executive MBA Program).  
After graduation she worked at several universities, where she taught courses related to marketing management. Then she took the position of Spokesperson at the Wroclaw University of Economics, where she was responsible for the promotional and PR activities of the university. She also worked as Director of NCJE Language School and Project Manager at Mainseek.  
Currently, since 2012 she has been working at Wroclaw Business University of Applied Sciences (which is part of VISTULA Group of Universities), where she holds a position of Vice-Rector for Development and External Relations, Director of MBA and Postgraduate Programs, as well as Assistant Professor. She also teaches management, marketing, public relations, business presentations and public speaking at undergraduate, graduate, postgraduate and MBA levels, and is a supervisor for numerous master's theses. 
She has participated in various trainings, seminars, workshops and conferences, both in Poland and abroad, delivering papers at many of them. She is the author of over 40 publications on management, marketing and public relations, as well as several applied research projects. She wrote a book entitled "Public relations in the system of integrated marketing communication" and is co-author of several monographs. 
Read less
Prof. Dr. Aneta Szymańska, MBA
Doctor of Economics in Management Science, graduate of Kensington College of Business in London (Business Administration Program accredited by the Association of Busi…
Read more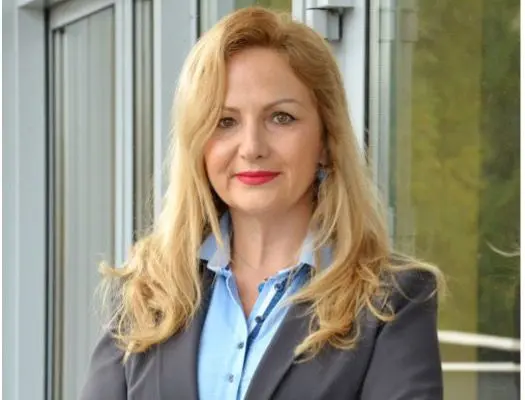 Admissions to MBA studies at the Vistula University are on a 'first-come, first-served basis'.
Candidates for MBA studies, must act upon the following instructions relating to the documents below, by e-mail, on-line, or in person:
download the application form,
enclose an original or a copy of a diploma showing completion of BA Degree or MA Degree studies,
send a scan of the secondary school-leaving examination certificate or its equivalent, in the case of graduation from a high school outside Poland,
provide an English proficiency certificate, unless the applicant comes from an English-speaking country,
submit an original identity card for inspection,
include 1 photo in jpg format.
You frequently ask us about…
How to apply online?
In order to submit an online application, click on the APPLY ONLINE button, which is visible on our website. We also invite you to read the RECRUITMENT information, where the following steps of recruitment are explained in details.
Are there any promotions for new foreign candidates?
Where can I find the price list for studies?
I am a student, I want to pay for next semester/year.
I am a student, can I pay for my studies at the university?
Yes, you may come to the Bursar's office, and pay there: by cash or by card.
I want a refund of my money, how do I arrange that?
Where can I find the timetable?
The timetable is available in the USOSweb (University Study-Oriented System). The link to the USOSweb is available on the University's website, in the Intranet tab. Students can see their individual timetable after logging the USOS system.
Where can I find information about the exam session?
Exam session dates are given in the organisation of the academic year. Each lecturer is obliged to inform students about the date of the exam / final test.
How can I collect my student ID card?
Student ID cards for students of the 1st semester can be collected at the reception of the University, the remaining cards should be collected at the Dean's Office.
Check the full FAQ about our universities
Visit FAQ
If you have not found the answer to your question,
send it to the Recruitment Department using the form
The university implements projects co-financed by the European Union
Vistula University in Pultusk
Vistula School of Hospitality