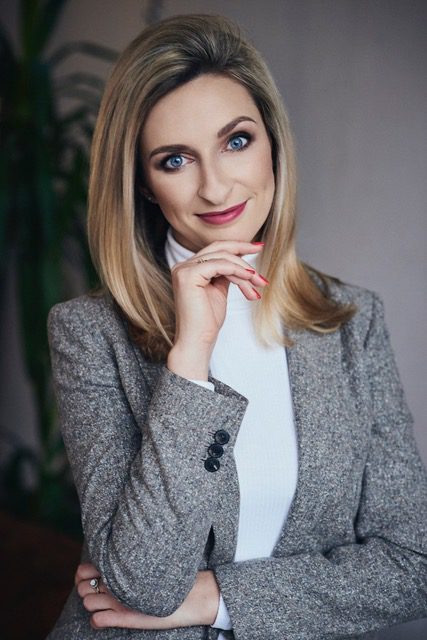 Lecturer's profile
Joanna Burnos, PhD
Joanna Burnos, PhD
E-mail:j.burnos@vistula.edu.pl
Faculty:Business and International Relations
Field of Study:International Relations
Lecturer at the Vistula Academy of Finance and Business. Initiator and author of MBA Women in Leadership program.
Entrepreneur, speaker and trainer. Specialist in leadership, diversity and inclusiveness. Founder of LEADERIS Institute. Investor in the real estate sector. She also gained professional experience in a multinational financial corporation, KBC Group in Brussels and Warsaw.
Winner of the Polish Business Women Awards 2020 in the category: "Leader of shaping leadership attitudes". Winner of the title "Charismatic Woman" in the category of Woman in Education and Entrepreneurial Woman of Why Story magazine.
Graduate of Leon Kozminski Academy, European Academy of Diplomacy and European Women's Academy in Brussels. Scholarship holder of the Solvay Brussels School of Economics and Management at the Free University of Brussels.
Member of the Society of Polish Economists, Advisory Board of The Alliance of Her and Women in International Security.
Speaker and moderator of numerous national and international conferences on women's leadership and international affairs. Author of articles on personal development, leadership and foreign policy.
Areas of didactic/scientific interests:
PR and Political Marketing;
International communication in media and business;
Leadership;
Women Empowerment;
Diversity and Inclusiveness;
European Union diplomacy.