English Studies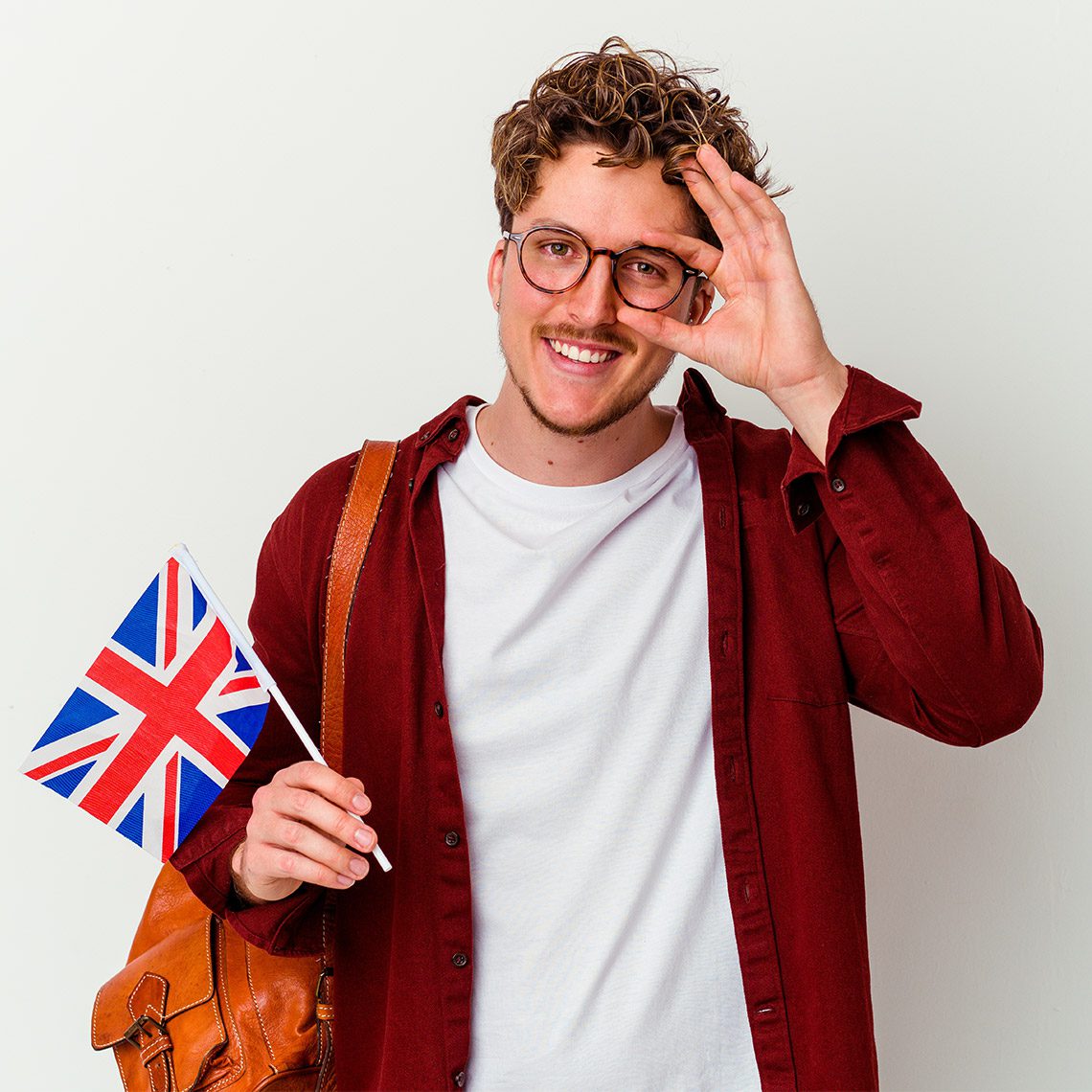 About studies
Vistula University offers English Studies with an extended program of teaching a second foreign language, because in the times of globalization, cultural awareness and command of foreign languages have become key skills. Proficiency in English is especially important as this is the language of politics, business, science and diplomacy. There are 1.5 bln people speaking English in over 100 countries. It is the primary language in international institutions and organizations such as the European Union. English Studies at Vistula University in Warsaw will allow you to develop language competence. During our intensive courses you will gain proficiency in English at C1 level and you will start your adventure with the second selected foreign language, implemented at an advanced level.
If you choose Chinese as the second language during your English Studies, you will be able to join a summer camp in China, learn about the country's culture and test your own language skills in real-life interactions. If you prefer Spanish, you will be able to take part in our University trips to Spain.
Foreign students can choose Polish as their second language. That will help them acquire the skills necessary in their everyday life in Poland. They will also participate in trips, cultural events and discussion clubs organized by the University employees and cooperating institutions. You can formally confirm your language skills by obtaining the ECL international certificate.
The English Studies program will allow you to develop linguistic competences and skills required in business relations and intercultural communication. We will help you discover the culture, history, literature and the media of both the English-speaking world and of the second foreign language area. You will gain competences in the field of the translation and publishing markets, in the media and organization of cultural events. You will also gain knowledge from the area of marketing and business and develop soft skills, such as ability to facilitate discussions and formulate convincing arguments. You will also get to know rhetorical strategies. We will teach you the principles of teamwork and the basics of international companies' operation. You will use the acquired knowledge and skills in every area of ​​life – both in business and in media activities.
The study program has a practical profile and is focused on interaction. Classes and seminars are conducted in English. Our supplementary classes will prepare you to operate in an international environment, regardless of the chosen industry. We stand out for our friendly atmosphere and personal approach. All in a dynamic and multicultural environment. Our lecturers are professional translators, cultural managers and employees of the publishing sector.
Our graduate's English proficiency level is confirmed by the final TOEIC exam allowing students to obtain an internationally recognized certificate.
Philology studies at Vistula University in Warsaw, will enable you to develop professionally in line with your personal interests, regardless of the field or profession you choose.
If you want to apply for the English Studies Bachelor's degree program, you must meet at least one of the following requirements:
pass the English matriculation examination at the advanced level,
hold a B1 level English language certificate.
Field specialties
This specialty was developed for those who wish to be part of the global market and get the understanding of the contemporary media as well as of the new means of communication. The program will allow you to experience the dynamics of the media sphere and learn effective communication in business. You will get familiar with the psychology of communication, the new media and the principles of their operation, as well as with the publishing market. You will learn how to effectively write a variety of business texts and how to conduct negotiations.
By choosing this specialty, you will start preparing for the profession of a translator/interpreter. You will learn, among others, business English and how to use it in your professional career. We will also provide you with the necessary skills set and show you the translatory strategies and techniques used in various industries. You will also get well familiar with translation-assisting technologies and learn the strategies and vocabulary used for different types of texts (literature, film, business documents). We will teach you how to use the knowledge of culture and literature of the studied area in everyday translation work. You will be able to understand the manifold references to the cultural context and convey it in the target language.
During your studies you will gain knowledge of the history and cultural diversity of Anglophone countries as well as the internals of the publishing market. We will teach you in-depth analysis of texts from the studied area, including works of literature. You will be able to grasp, analyse and discuss their possible interpretations, which will allow you to apply subtle communication techniques. You will gain the knowledge necessary to recognize and use references to significant events and figures in the history, literature and culture of the Anglophone countries. This will help you communicate more effectively and naturally with the people of those countries. You will learn the theory and develop the skills set of film and literary criticism as well as journalism, which combined with the knowledge of the cultural context (including the literature of the studied area) – will allow you to pursue a career of a journalist, critic, editor, creator or promoter of culture.
Download the specialty offer
The study program
The English Studies program at Vistula University in Warsaw has a practical profile and is focused on interaction. Practical classes and seminars are conducted in English. During your studies, you will gain practical work experience. You will gain proficiency in English and knowledge of the translation and publishing market, media, organization of cultural events and business. Our supplementary classes will prepare you to operate in an international environment, regardless of the chosen industry.
Advantages of English Studies
TOEIC and TOEFL (IBT) examination center
Vistula University in Warsaw is a certified TOEIC and TOEFL (IBT) examination center. The Practical English final exam allows you to obtain these certificates.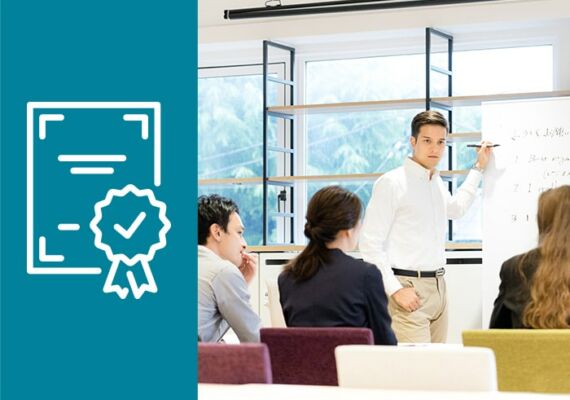 Business preparation
You will learn the economic and legal basis that apply to the work of the translator, publisher or cultural events organizer. These include the key concepts and principles of industrial property and copyright protection.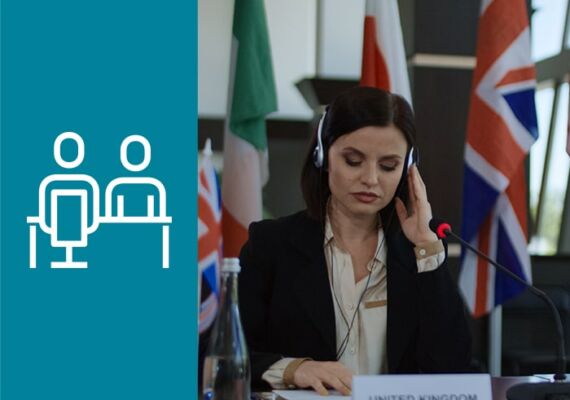 Competence of a professional translator
You will acquire the skills necessary to provide professional translation and interpretation in the area of business, specialist and cultural translations.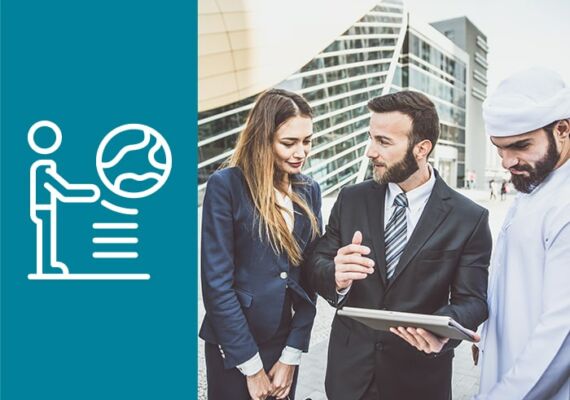 Use of new technologies
New technologies have entered almost all areas of our lives. During the English Studies, you will get familiar with computer software and other tools supporting the translator's work in the 21st century and we will teach you how to use them in everyday practice.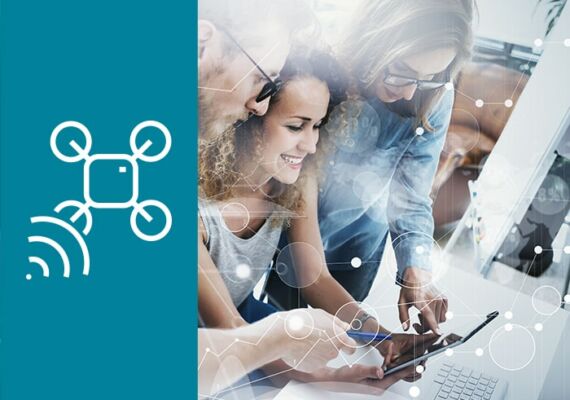 Knowledge of the specific character of the cultural and media segments
You will learn to navigate the contemporary media, create new content and critically analyze publications in new and traditional media, you will learn the basics of journalism and media studies.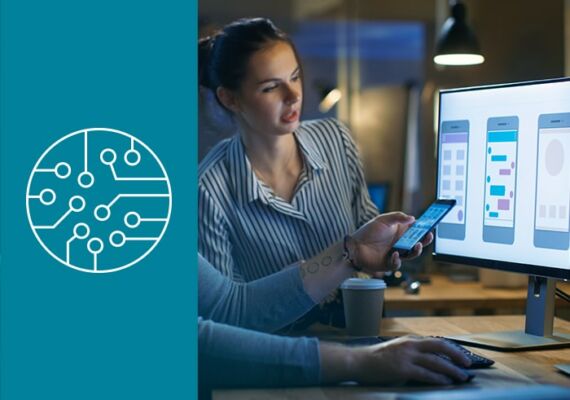 Friendly atmosphere
Our classes at Vistula University in Warsaw are conducted in a friendly atmosphere. We adopt an individualized approach to students and our workshops, practical classes and seminars are tailored to their interests.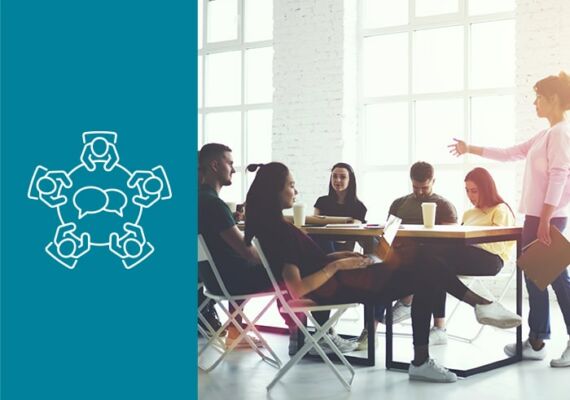 Multicultural environment
Vistula University is the most internationalized university in Poland according to the Perspektywy 2021 Ranking. Our students and academics create a dynamic, multicultural environment.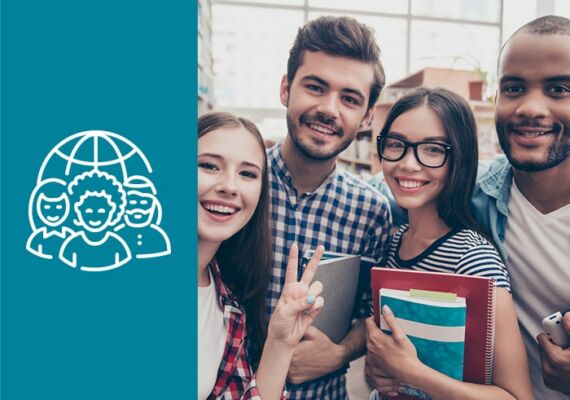 Career
Professional prospects
English Studies have been designed to provide you with the skills and knowledge necessary to start a professional career in your chosen area. The practical approach combined with the wide range of gained competences allow you to develop professionally in a specific area and thus decide about your future. After graduating from English Studies at Vistula University in Warsaw, you become a specialist in English philology. After graduating English Studies with an extended program of teaching a second foreign language, you can find a job suiting your interests and passions as:
Student internships and job placements
The English Studies program is an excellent opportunity to acquire not only theoretical but also practical knowledge. You will gain valuable experience by taking up internships and job placements in leading companies we cooperate with. Thanks to this, you will take your first steps in the profession and enhance your CV. You will uncover the specific character of working in your selected area. You will meet new people and make valuable contacts. This experience will open many professional opportunities for you. You will get an exciting and highly paid job.
Price list
NOTE! New prices for foreign students, effective from the winter semester 2023/2024 – MORE INFORMATION HERE
How to reduce your tuition fees?
Vistula Universities offer a rich scholarship system that will allow you to substantially reduce the cost of education. You can apply for a social scholarship, scholarship for academic performance, sports and artistic achievements, and an allowance. We also offer various promotions. You can benefit from them.
Check the available options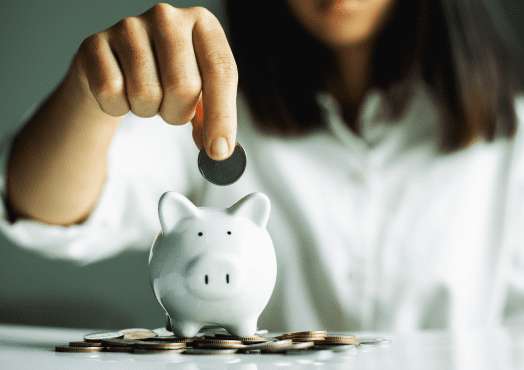 You frequently ask us about…
How to apply online?
In order to submit an online application, click on the APPLY ONLINE button, which is visible on our website. We also invite you to read the RECRUITMENT information, where the following steps of recruitment are explained in details.
Are there any promotions for new foreign candidates?
Where can I find the price list for studies?
I am a student, I want to pay for next semester/year.
I am a student, can I pay for my studies at the university?
Yes, you may come to the Bursar's office, and pay there: by cash or by card.
I want a refund of my money, how do I arrange that?
Where can I find the timetable?
The timetable is available in the USOSweb (University Study-Oriented System). The link to the USOSweb is available on the University's website, in the Intranet tab. Students can see their individual timetable after logging the USOS system.
Where can I find information about the exam session?
Exam session dates are given in the organisation of the academic year. Each lecturer is obliged to inform students about the date of the exam / final test.
How can I collect my student ID card?
Student ID cards for students of the 1st semester can be collected at the reception of the University, the remaining cards should be collected at the Dean's Office.
Check the full FAQ about our universities
Visit FAQ
If you have not found the answer to your question,
send it to the Recruitment Department using the website
Recruitment Department
Working Hours:
Monday – Friday: 10:00 a.m. – 3:00 p.m.
Selected fields of study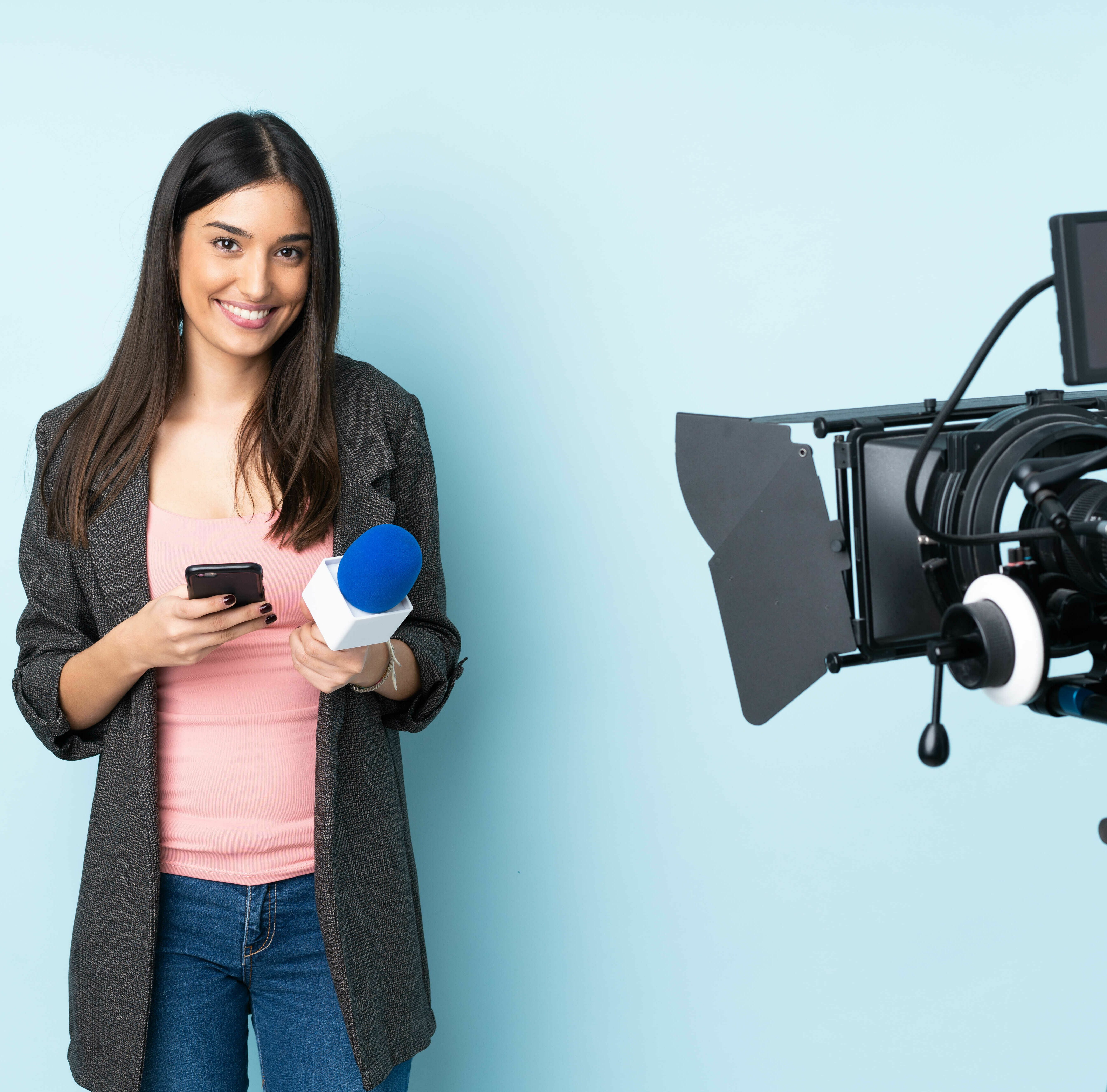 Journalism and social communication
Bachelor's Degree Programme (3-year)
To go to the application form, select the parameters of the studies you are interested in
The university implements projects co-financed by the European Union
Vistula University in Pultusk
Vistula School of Hospitality