Architecture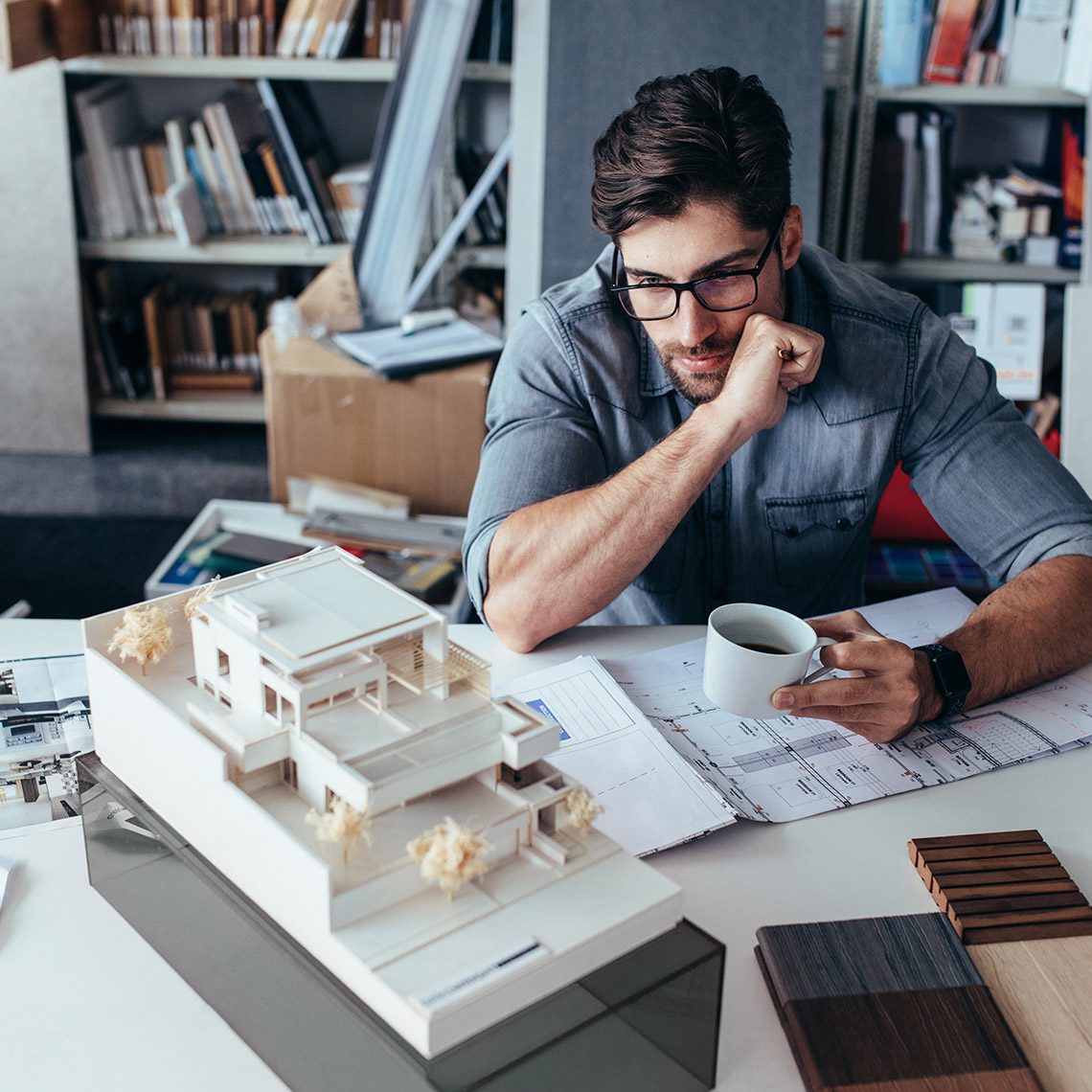 RECRUITMENT FOR THE SUMMER SEMESTER OF THE ACADEMIC YEAR 2023/24 FOR ARCHITECTURE STUDIES IS NOT CURRENTLY CONDUCTED
About studies
Architecture at the Vistula University embraces four-year engineering studies addressed to candidates of great versatility. The studies combine strict sciences, humanities and art. In the course of studies, you will gain interdisciplinary knowledge in the area of architecture, urban planning and art. You will learn how to shape your environment and how to change space to make it more beautiful and more functional. You will also be taught how to design modern, friend and life-favouring buildings and whole cities. Thus, if you are endowed with creativity and if you you want to transform your artistic visions into reality, then Architecture – engineering studies at the Vistula University in Warsaw will help you gain the necessary knowledge and skills. Choosing this field, you will come to know the technical aspects of the profession of the architect. You will discover the principles of spatial composition, learn to shape the form and function of buildings. Learn to transform your visions into real architectonic projects and present them with the help of advanced computer techniques. You will come to know the history of how towns have been built as well as the principles of shaping their spatial, functional, communication and ecological structure along with good practices in urban space management.
The teaching staff in the field of Architecture at the Vistula University in Warsaw has been carefully chosen. You will develop your competences under the supervision of both experienced architects and specialists of related branches as well as young, professionally active architects involved in the implementation of the most modern architectural and urbanist projects. This is of utmost importance and translates into the professional path of our students who achieve a large number of meaningful successes. Recently, they won a prestigious international competition in the field of landscape architecture in Ponte de Lima in Portugal and were able to personally supervise the implementation of the garden of their own design. Another of the diploma works of our students was distinguished in the 5th Edition of Jerzy Regulski Award in 2020 in the 'idea' category.
Architecture at the Warsaw Academy of Finance and Business Vistula is a practical field. In the course of studies, you will learn the art of designing and get acquainted with the software intended to facilitate the designing process. Making use of the professionally equipped computer lab (3ds Max, AutoCad, Revit, Sketcup, Photoshop, Blender, Rhinoceros), you will develop competences in the field of visualisation and graphic presentation.
In the course of studies, in a cosy and friendly atmosphere, you will learn to consciously use knowledge in the field of building, installation and construction technologies to create original architectural visions. You will find out how to manage and conduct your own economic activity, architectural office or studio. You will learn to effectively protect intellectual property and copy rights.
Thanks to the knowledge of self-presentation and marketing, you will have an advantage over competitors. After the completion of studies in architecture at the Academy of Finance and Business Vistula in Warsaw, you can develop your career in design offices, real estate development companies and construction companies, offices, advertising agencies and publishing houses.
The field of studies is conducted in partnership with Griner, Moje Wnętrze, Marquard Design, RDH Atelier.
Architecture – programme of studies
The programme of studies in the field of Architecture at the Academy of Finance and Business Vistula was designed and established in cooperation with Business Centre Club, National Cooperative Council and Employers of the Polish Republic. The programme allows for versatile education: from artistic and humanist subjects to strictly engineering subjects. During your studies, you will complete 100 hours of design classes in each semester. As part of the program, architectural competitions are held, and the best works are exhibited outdoors. During the stocktaking practice, you will learn how to measure a 3D laser object, and during modeling workshops you will learn the technique of cutting a model using a laser (CNC) and 3D printing. There are also classes on visualization in the Twin motion program and based on artificial intelligence. The program also assumes 960 hours of apprenticeships.
Advantages of studying in the field of Architecture
Title of Engineer Architect
Owing to studies in the field of Architecture at the Vistula University in Warsaw you will become a specialist in the field of architecture and urban planning. You will be awarded the title of the engineer architect which will entitle you to perform the profession.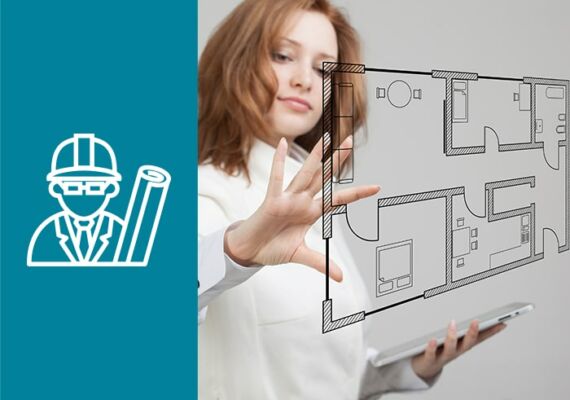 Professional readiness
You will gain knowledge in the field of technical and building regulations. You will gain full readiness to create your own architectural and urban concepts individual in character.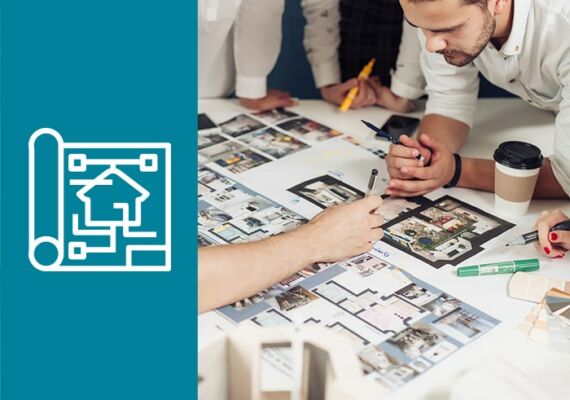 Practice in the first place
After the first year of studies, we guarantee you two weeks of field training, after the 2nd year of studies – practical job placement in construction and after the 3rd year practical architectonic placement in a design office.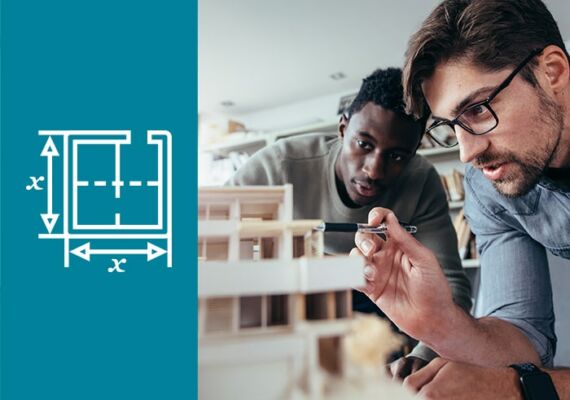 Professional computer lab
You will master the use of tools which will let you benefit from the smart process of work with a model with the purpose of planning, designing and creating buildings, interiors or infrastructure elements. You will learn how to work with 3ds max, AutoCad, Revit, Sketchup, Photoshop, Blender, Rhinoceros software.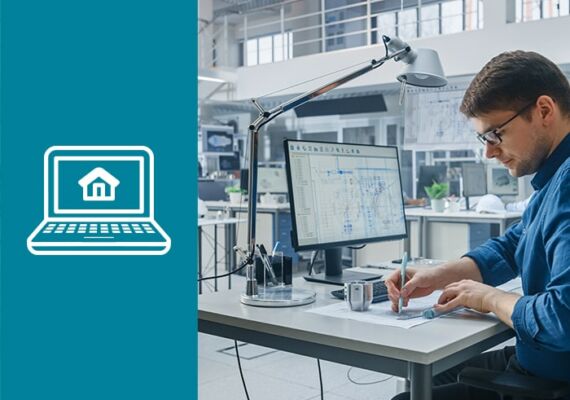 Business Approach
You will learn how to manage and conduct your own economic activity – an architectonic office or studio; thanks to the knowledge of self-presentation and marketing, you will find out how to stand out among competitors.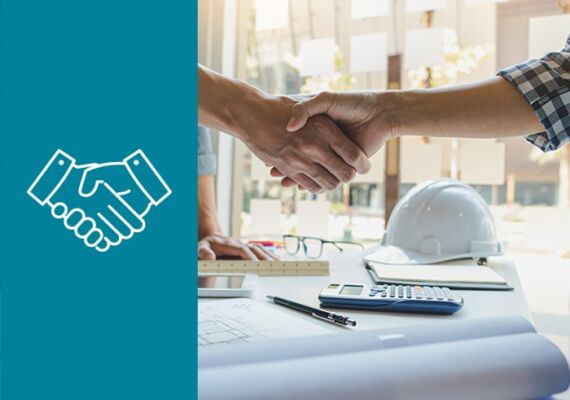 Photo studio
You will explore the secrets of photography using the university's modern photo studio, which is equipped with a large-format bellows camera and a digital camera. During the workshop you will get to know the rules of photographic equipment and types of lighting utilization, composition and exposure. You will use your knowledge, skills, equipment, and specialized software to create reportage, advertising or artistic photos.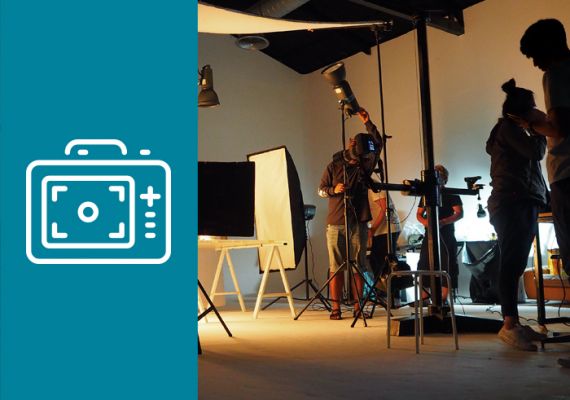 Students works exhibitions
It is a permanent element of Vistula University's life. The exhibitions show the nature and specificity of the classes. It is a journey through the meanders of students' imagination, which presents their skills, talents, commitment, passion, courage and positive energy. Each exhibition is a pretext for an interesting discussion and reviewing the work of colleagues. The exchange of opinions always develops and inspires.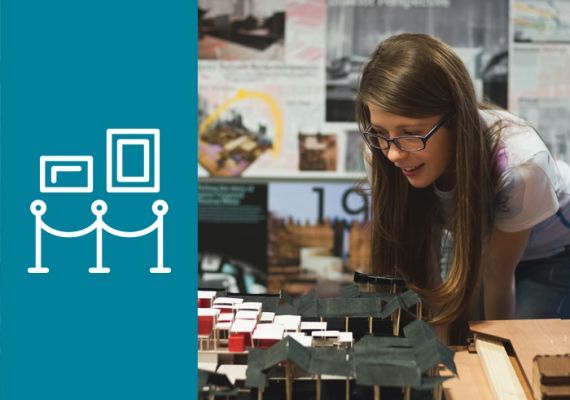 Career
Professional prospects
After graduation from studies in the field of Architecture at the Academy of Finance and Business Vistula in Warsaw, you have an opportunity to find employment in such interesting places as:
Internships and student placements
These studies provide an excellent opportunity for gaining theoretical as well as practical knowledge. You will gain valuable experience undertaking practical placements and internships. In this way, you will take your first steps in the profession and enrich your CV. You will get acquainted with the specificity of work in the selected area. You will come to know people and establish valuable contacts. This experience will open before you a wide range of professional opportunities. You will gain access to an exciting and well-paid job.
Our students' works
Vistula students are fantastic, creative young people. They benefit from the excellent environment of our University that allows them to develop their skills. Their works speak for them. Many of them have been awarded.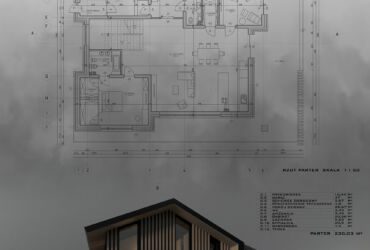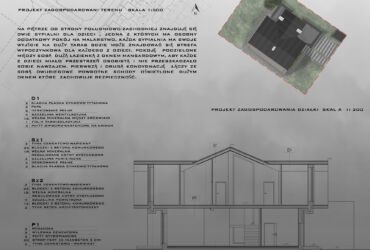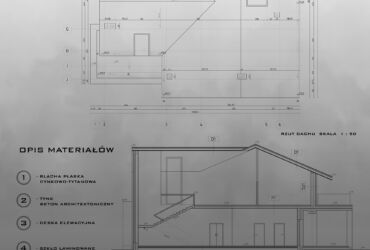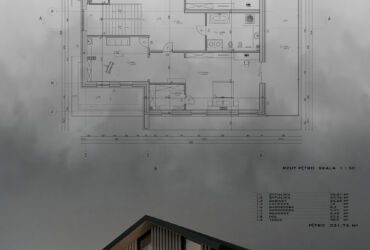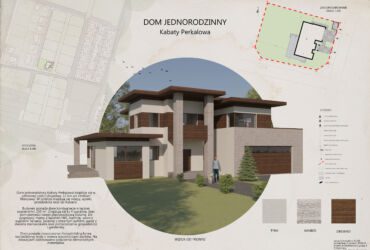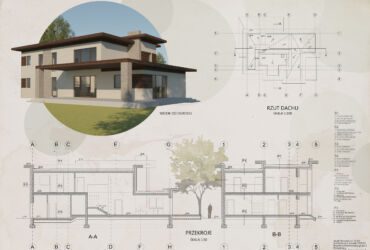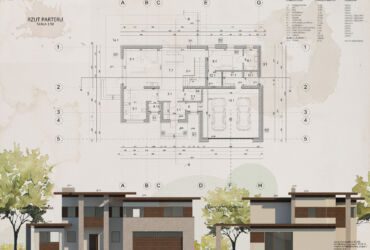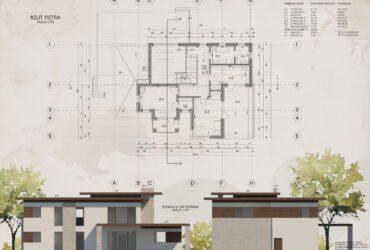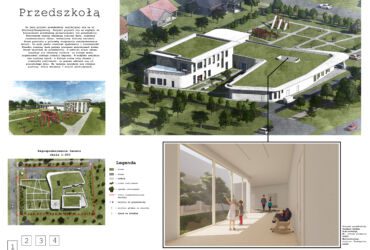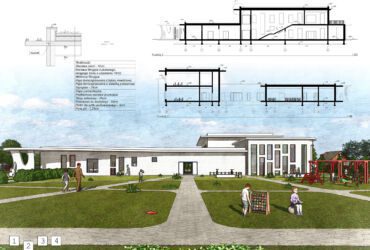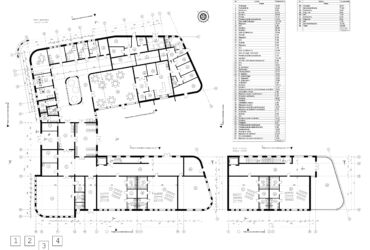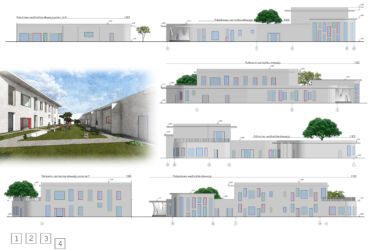 Price list
How to reduce your tuition fees?
Vistula Universities offer a rich scholarship system that will allow you to substantially reduce the cost of education. You can apply for a social scholarship, scholarship for academic performance, sports and artistic achievements and an allowance. We also offer various promotions. You can benefit from them.
Check the available options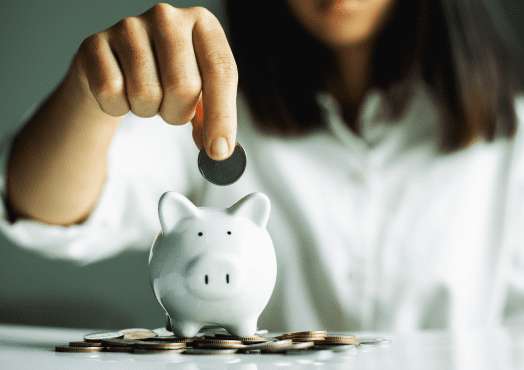 You frequently ask us about…
How to apply online?
In order to submit an online application, click on the APPLY ONLINE button, which is visible on our website. We also invite you to read the RECRUITMENT information, where the following steps of recruitment are explained in details.
Are there any promotions for new foreign candidates?
Where can I find the price list for studies?
I am a student, I want to pay for next semester/year.
I am a student, can I pay for my studies at the university?
Yes, you may come to the Bursar's office, and pay there: by cash or by card.
I want a refund of my money, how do I arrange that?
Where can I find the timetable?
The timetable is available in the USOSweb (University Study-Oriented System). The link to the USOSweb is available on the University's website, in the Intranet tab. Students can see their individual timetable after logging the USOS system.
Where can I find information about the exam session?
Exam session dates are given in the organisation of the academic year. Each lecturer is obliged to inform students about the date of the exam / final test.
How can I collect my student ID card?
Student ID cards for students of the 1st semester can be collected at the reception of the University, the remaining cards should be collected at the Dean's Office.
Check the full FAQ about our universities
Visit FAQ
If you have not found the answer to your question,
send it to the Recruitment Department using the form
Recruitment Department
Working Hours:
Monday – Friday: 10:00 a.m. – 3:00 p.m.
The university implements projects co-financed by the European Union
Vistula University in Pultusk
Vistula School of Hospitality