Management Polish-British double diploma programme Vistula University and London South Bank University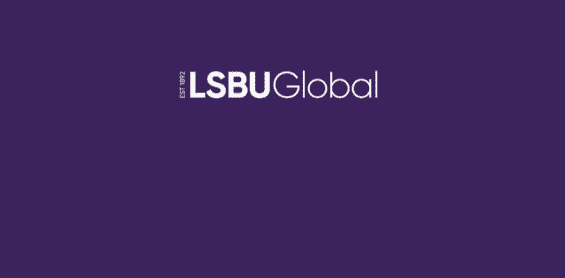 About studies
MANAGEMENT – PROGRAMME OVERVIEW
The Polish-British double diploma programme initiative enables Management students to obtain diplomas from two universities, namely the Vistula University and its partner university, London South Bank University, within just one course of studies.
The programme is delivered in English.
A double Master's Diploma in Management will give you an edge on the labour market. The partnership between the Vistula University and LSBU offers you an opportunity to gain unique experience in an international environment.
LSBU is an international university with great ambitions and one of the five largest universities in London. It leverages the huge potential of the British capital city as a global financial centre. Its business ecosystem is founded on thousands of companies, from start-ups to large multinational corporations.
At the same time, Warsaw serves as a regional business hub for Central Europe and beyond. The city houses hundreds of shared service centres and outsourcing companies. The Polish-British study programme with a double diploma allows you to benefit from the unique business potential of both cities. You will gain practical knowledge and develop competence in your area of interest.
The course has been developed in collaboration with businesses, alumni and accredited bodies, so you can rest assured that your new skills will be sought after on the market.
During the programme, you will benefit from strong business affiliations of our academic team. This will provide you with a network of contacts and experience to help you grow and set up career goals.
The Management programme at the Vistula University is accredited by CEEMAN IQA (International Quality Accreditation). It is one of the most prestigious and respected international accreditations in the field of management education. It confirms Vistula's compliance with the highest international standards in the crucial areas of efficient operation, high-quality education and research, and a good level of teaching. Thanks to CEEMAN IQA's accreditation, brand recognition and the value of the Vistula University diploma, in Poland and abroad, is growing. Students, therefore, have a better chance of satisfactory employment, and graduates can be sure that their knowledge and highly developed social and managerial competencies will be appreciated in the business environment.
The Management programme of the Vistula University also gained valuable accreditation of PMI Global Accreditation Centre for Project Management Education Programmes (GAC), a leading, independent, specialised accreditation institution in the field of project management, as well as study programmes, offered by higher education institutions around the world. Graduates of the "Project management in an organisation" programme can be sure of the highest standards of education – they gain the knowledge and skills necessary to achieve professional success. PMI GAC accreditation is proof of the university's deep commitment to continually improve the quality of its curriculum in project management.
Project coordinators for BA in Management (Vistula) and BA in Business Management (LSBU)
From the Vistula University:
Tom Hashimoto, DPhil
Magdalena Kaczkowska-Serafińska, PhD
Specialities in the field of Management
You will learn how to start your own company or effectively manage a corporation. You will become familiar with the core business issues from an international perspective. You will be able to develop effective business strategies and plans, to lead a company to international markets and attract the best talents.
Classes delivered for the Business Management in an International Environment Specialisation:
International Aspects of Human Capital Management
Internationalization of Companies
Systemic Management in an Organisation
Strategic Management
You will acquire the knowledge and skills necessary to manage a Marketing Department. You will learn how to develop and implement effective marketing and sales plans and strategies.You will also gain expertise in marketing management.
Classes delivered for the Marketing Management in an International Environment Specialisation:
Digital Marketing
Trade Marketing
Strategic Marketing
Strategic Communication
You will learn to effectively attract and retain the best talents in the organisation and to engage them in the organisational growth. You will acquire expert knowledge of building and implementing human capital management strategies and programmes.
Classes delivered for the Human Resources Management Specialisation in an International Environment:
International Aspects of Human Capital Management
Talent Management
Leadership and Change
Employer Branding
You will learn the key aspects of e-business, and how to conduct and manage e-businesses. You will get to know the related opportunities and limitations as well as problems and risks. You will explore the potential of ICT for your organisation.
Classes delivered for the E-business Project Management in an International Environment Specialisation:
Contemporary Business Models
Business Project Management
e-Business Plan
Digital Marketing
The study program
MANAGEMENT – ABOUT THE PROGRAMME
Management, a Polish-British double diploma programme, is a two-year Master's degree course delivered in English. It is aimed at providing students with knowledge of international standards in the management of business organisations. If you are considering managing your own business or you feel you have a leadership talent, the Management programme in Warsaw is perfect for you!
The programme has been approved by the London South Bank University in terms of the same standard and quality of education.
Advantages of studies in the field of Management
Double diploma
One course of study provides you with two diplomas – saving you time and money.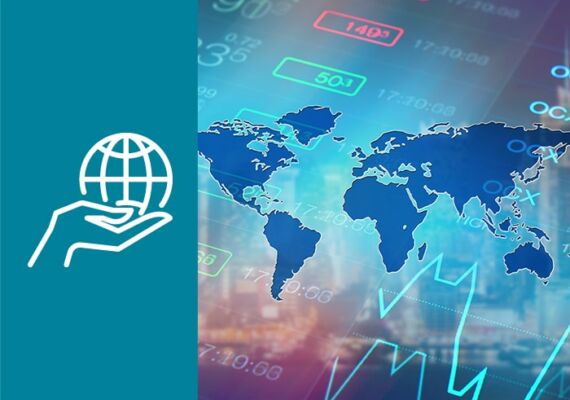 Advantage on the labour market
A double diploma from two renowned schools will make you stand out on the labour market and pursue a successful career in business.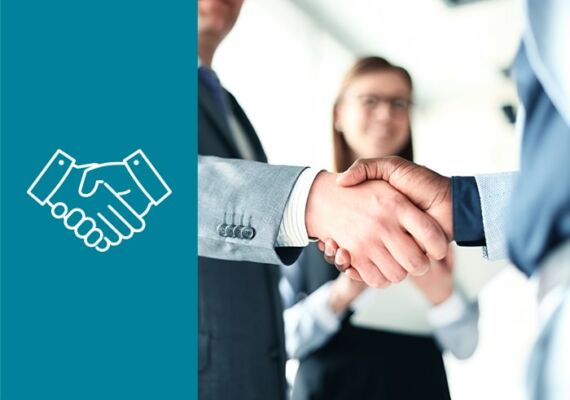 Unique experience in an international environment
You can benefit from the opportunities provided by two important business centres, Warsaw and London.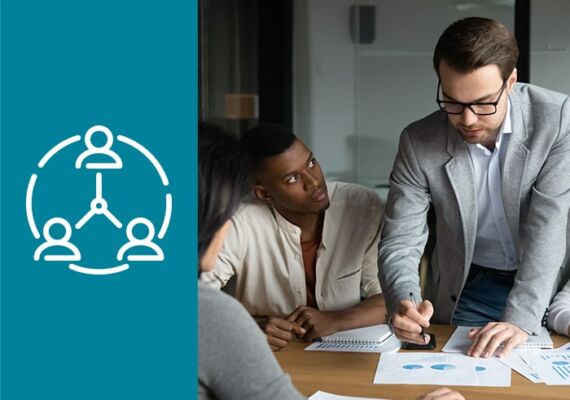 Global opportunities
The Management Programme will provide you with skills to succeed professionally in the global labour market. The classes open new horizons by discussing problems from an international perspective.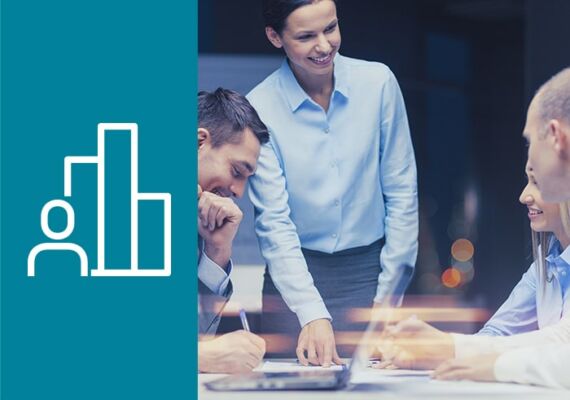 Business approach
You will learn ways to effectively navigate the business environment and find out how to put your knowledge into practice. Not only will you learn to develop plans but also to implement consistently with your organisation's strategy.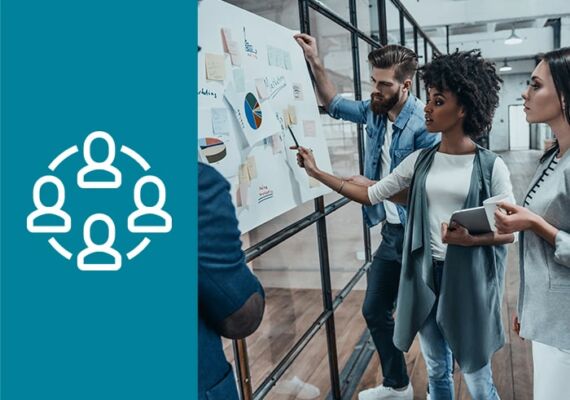 Proficient management
You will learn to manage not only capital, time and people's skills but also projects. You will also be able to carry out projects from start to finish and manage entire teams of people.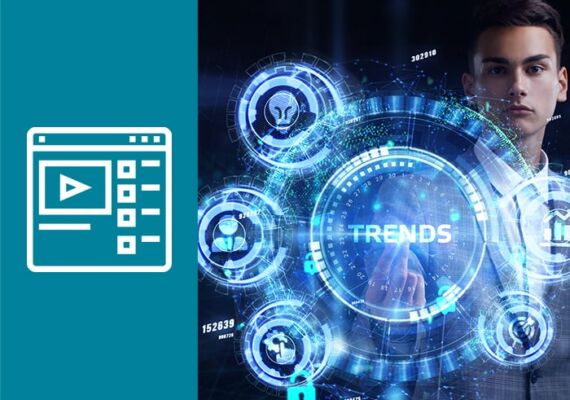 Career
Professional prospects after studies in Management
With a Master's degree in Management from the Vistula University in Warsaw, you can pursue a career in enterprises, multinational corporations, international and non-governmental organisations, advertising and market research agencies.
INTERNSHIP
The programme is an excellent opportunity to gain both theoretical and practical knowledge. Work placements and internships will provide you with valuable professional experience. You can undertake them at leading companies we collaborate with. This will help you start off a career and enrich your resume. You can explore the ins and outs of working in your chosen area, meet people and build valuable connections. This experience will open up many professional opportunities for you. You will get an exciting and very well-paid job.
EXPERTISE
Management, a Polish-British double diploma programme, has been designed with your future in mind to give you the knowledge you need to succeed in today's world. We will help you develop skills in critical business disciplines. You will learn to effectively manage capital, time, employees' skills and entire projects.Under the guidance of our renowned experts, you will gain robust and practical knowledge of economics, finance and accounting, law and marketing. You will also learn about the latest trends in management. You will develop the essential social skills and competencies necessary for the efficient management of enterprises, non-profit organisations and your own business. Moreover, you will develop strategic and organisational skills, learn about the concepts of mission and corporate social responsibility and how to set goals and engage people. During your studies, we will actively support your entrepreneurship journey and provide you with experience through internships in domestic and international companies. You will learn for yourself that management is both a craft and an art.
Price list
NOTE! New prices for foreign students, effective from the winter semester 2023/2024 – MORE INFORMATION HERE
How to reduce your tuition fees?
Vistula Universities offer a rich scholarship system that will allow you to substantially reduce the cost of education. You can apply for a social scholarship, scholarship for academic performance, sports and artistic achievements, and an allowance. We also offer various promotions. You can benefit from them.
Check the available options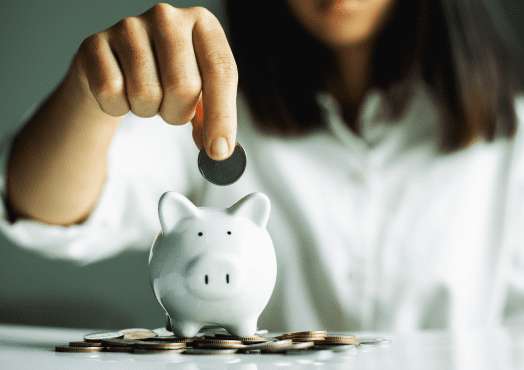 You frequently ask us about…
How to apply online?
In order to submit an online application, click on the APPLY ONLINE button, which is visible on our website. We also invite you to read the RECRUITMENT information, where the following steps of recruitment are explained in details.
Are there any promotions for new foreign candidates?
Where can I find the price list for studies?
I am a student, I want to pay for next semester/year.
I am a student, can I pay for my studies at the university?
Yes, you may come to the Bursar's office, and pay there: by cash or by card.
I want a refund of my money, how do I arrange that?
Where can I find the timetable?
The timetable is available in the USOSweb (University Study-Oriented System). The link to the USOSweb is available on the University's website, in the Intranet tab. Students can see their individual timetable after logging the USOS system.
Where can I find information about the exam session?
Exam session dates are given in the organisation of the academic year. Each lecturer is obliged to inform students about the date of the exam / final test.
How can I collect my student ID card?
Student ID cards for students of the 1st semester can be collected at the reception of the University, the remaining cards should be collected at the Dean's Office.
Check the full FAQ about our universities
Visit FAQ
If you have not found the answer to your question,
send it to the Recruitment Department using the form
Recruitment Department
Working Hours:
Monday – Friday: 10:00 a.m. – 3:00 p.m.
To go to the application form, select the parameters of the studies you are interested in
The university implements projects co-financed by the European Union
Vistula University in Pultusk
Vistula School of Hospitality