Graphic design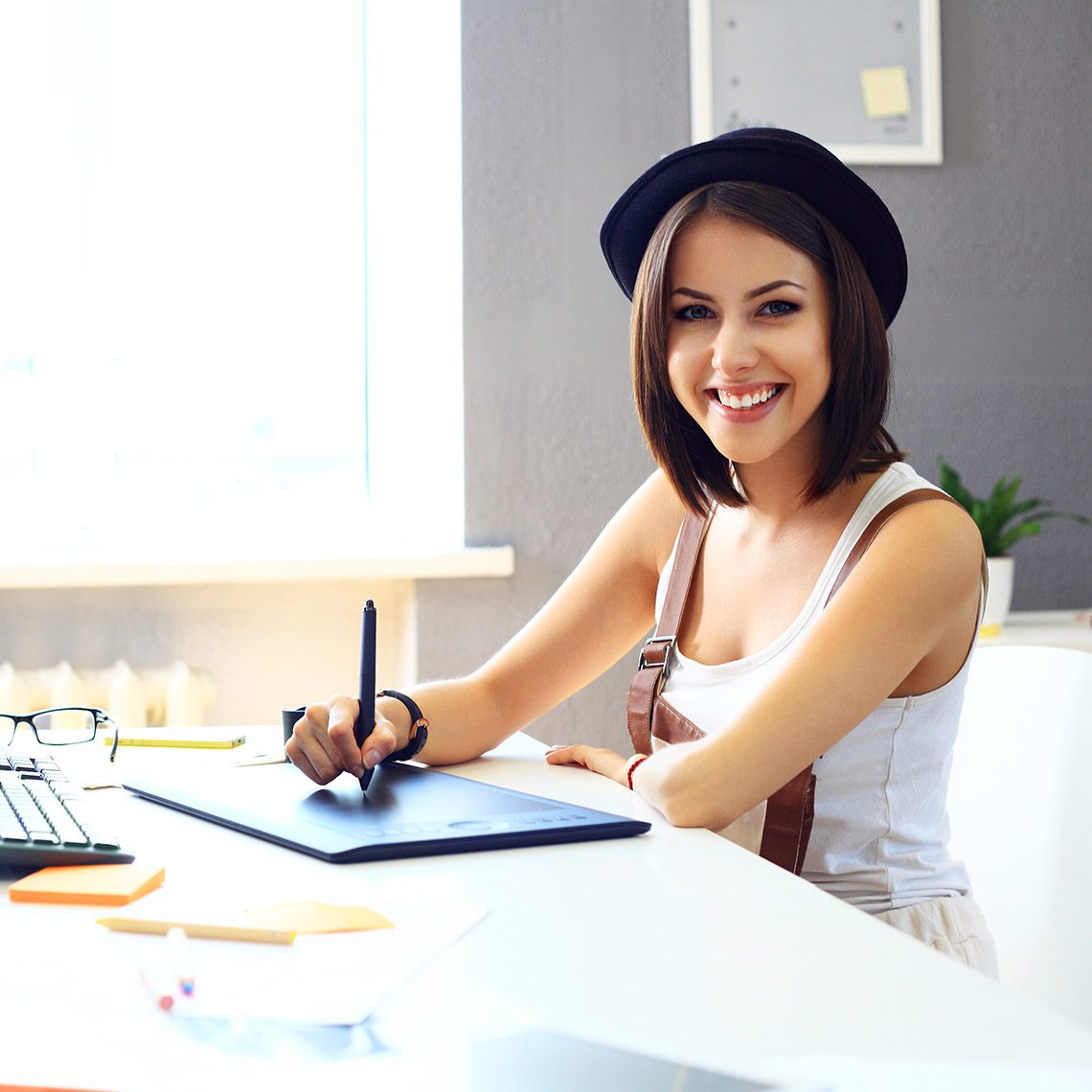 About studies
The market of art has been growing dynamically both in Poland and abroad and reconstruction of the value of the market of advertising has become a fact. If you are interested in art and have artistic flair which you would like to develop, studies in the field of Computer Engineering, Graphic Design and Architecture at the Vistula University in Warsaw are what you are looking for. In the course of bachelor's degree studies in the field of graphic design, you will gain practical knowledge and skills which will allow you to become i.e. a graphic designer in the branch of advertising or develop your gift towards the performance of artistic projects. The demand for creative graphic designers who are competent in using advanced tools, including specialised computer software, keeps growing.

Studies in graphic design will make you get involved in the fast progressing digital revolution. You will combine traditional artistic techniques with advanced techniques based on photographic and digital workshop. As much as 70 percent of classes are practical in character while professional placements and outdoor painting constitute an integral part of the studies. You will gain useful skills thanks to which you will be able to make conscious use of artistic techniques. You will develop your passion as well as competences sought by employers.

In the course of studies, you can focus on artistic graphic design. You will master workshop techniques of printing, drawing, painting, illustration and photography skills. You will learn to make use of selected forms and instruments of transfer. You will develop your artistic independence and readiness for independent creative work. You will understand the specificity of both the market of art and the branch of advertising. You will also become acquainted with the regulations and principles of the protection of intellectual property rights.
Studies at the Vistula University in Warsaw will also give you an opportunity to focus on interdisciplinary graphic design owing to which you will gain knowledge necessary in the branch of advertising.

You will gain competences and experience necessary to design visual communication. You will learn how to use graphic design in advertising and marketing. You will get acquainted with the specificity and the technical, substantive and artistic requirements of commercial tasks implemented in the design market. You will find out how to create in different techniques, how to prepare and process graphic materials into their digital version, ready to be printed, how to design multimedia projects. You will also learn how to create animated films, pictures and illustrations and how to edit and process a digital image using AI technology.
Studying Graphic design in Warsaw will open you the door to the professional environment. You will find fulfilment and achieve professional success.
Graphic design at the Vistula University in Warsaw is a field extremely creative and inspiring. In the course of studies, you will enjoy freedom of speech and expression as well as benefit from the individual approach of your lecturers.
Requirements
If you want to apply for admission to bachelor's degree studies in the field of Graphic design at the Vistula University in Warsaw, you must satisfy the following requirements:
have a maturity, school-completion certificate;
submit a set of works confirming basic artistic competences;
receive a positive opinion of the qualifying board as regards the set of works referred to.
Specialties in the field of Graphic Design
Thanks to this specialty you will develop as an independent graphic artist. You will receive solid grounds in the area of drawing, painting and illustrating. You will come to know at least 10 graphic techniques: linocut, colour linocut, dry point, mezzotint, copperplate, etching, aquatint, lithography, serigraphy and algraphy. You will learn how to make use of the selected media and tools to achieve the desired goal. This is a good starting point for independent creative work.
This specialty will allow you to develop computer graphic designer's skills. You will learn Adobe CC programmes: Photoshop, Illustrator, In Design, Premiere Pro, After Effect, Animate Pro. You will find out how to work in various techniques, make animated films or how to create a project combining image and text. You will get familiar with digital photo and film processing techniques.
Download the specialty offer
Graphic design – Programme of studies
The programme of studies in the field of Graphic design, bachelor's degree studies, at the Academy of Finance and Business in Warsaw has been designed so as to best include a broad diversity of means of expression which a graphic designer might want to use, also to meet the expectation of contemporary recipients of graphic design products. As part of the program, you will complete 960 hours of apprenticeship.
Advantages of studies in the field of Graphic design
Graphic design
You will learn how to develop and prepare graphic materials for printing in different techniques. Your imagination, plastic knowledge and adequate technical skills will help you in this respect.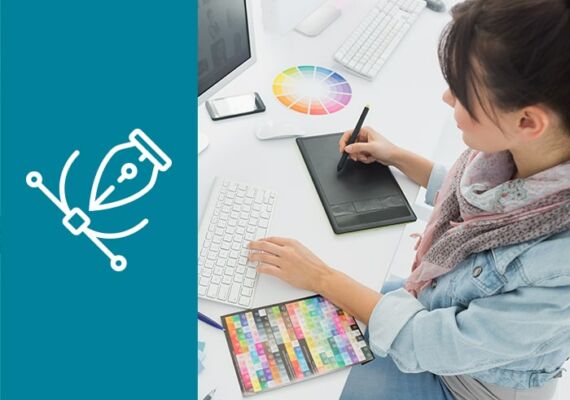 Preparation of DTP computer graphics
You will learn to prepare and process all and any graphic materials into their digital version ready for being printed – all with the help of specialist software and peripheral equipment.
Multimedia preparation
You will learn to design and prepare graphic elements used in multimedia projects. You will gain knowledge necessary to compile and implement a multimedia project. You will find out, how to edit and process a digital image using AI technology.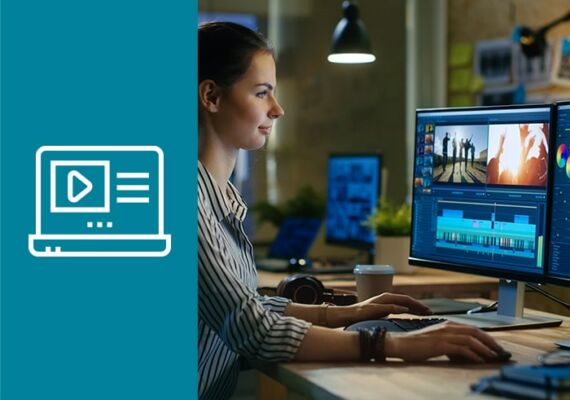 Photo studio
You will explore the secrets of photography using the university's modern photo studio, which is equipped with a large-format bellows camera and a digital camera. During the workshop you will get to know the rules of photographic equipment and types of lighting utilization, composition and exposure. You will use your knowledge, skills, equipment, and specialized software to create reportage, advertising or artistic photos.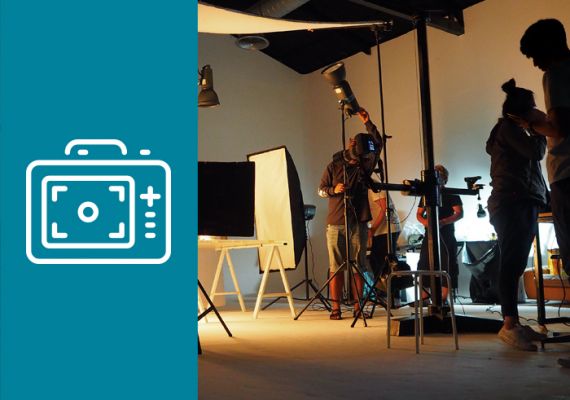 Professional illustrations
You will find out how to make use of plastic knowledge, practical skills and knowledge of graphic software. You will learn how to create, independently and on your own, professional illustrations being an interpretation or completing verbal transfer conveyed in materials prepared for publication.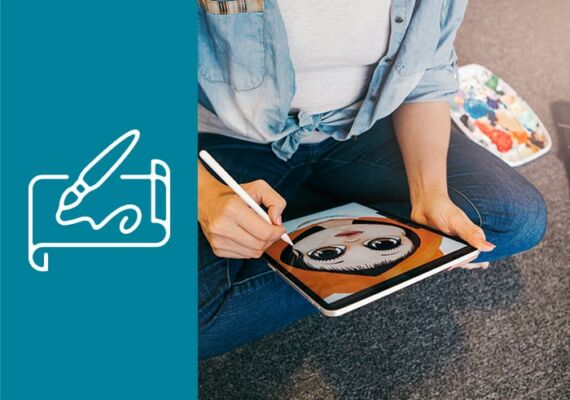 Lecturers – practitioners
In the course of studies, you will benefit from the support of outstanding lecturers who are also practitioners in the market of art, designing, and advertising.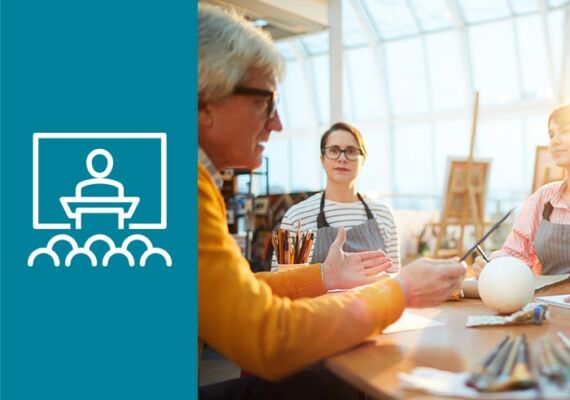 Students works exhibitions
It is a permanent element of Vistula University's life. The exhibitions show the nature and specificity of the classes. It is a journey through the meanders of students' imagination, which presents their skills, talents, commitment, passion, courage and positive energy. Each exhibition is a pretext for an interesting discussion and reviewing the work of colleagues. The exchange of opinions always develops and inspires.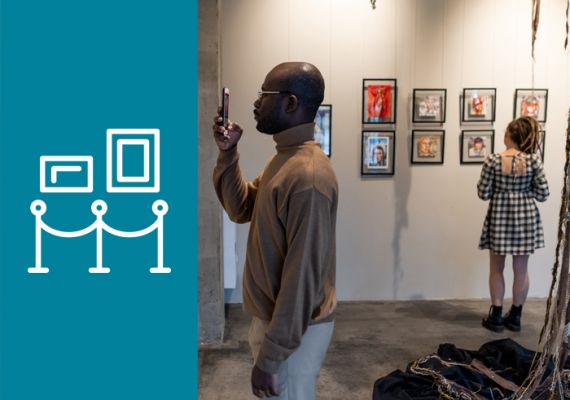 Career
Professional prospects after graduation from the field of Graphic Design
Internships and student placements
Studies in the field of Graphic Design at the Vistula University in Warsaw provide an excellent opportunity for gaining practical knowledge. You will gain valuable experience taking up internships and practical placements. You will have them in leading firms which we cooperate with. They will let you take your first steps in the professions and enrich your CV. You will discover the specificity of work in the selected area. You will meet people and establish valuable contacts. This experience will open to you many new professional opportunities. You will gain prospects for an exciting and well-paid job.
Read our graduates' stories
Vistula students are fantastic, creative young people. In our University, they found excellent conditions for development. Evidence of the latter can be found in their works. Many of them have received awards,
Price list
How to reduce your tuition fees?
Vistula Universities offer a rich scholarship system that will allow you to substantially reduce the cost of education. You can apply for a social scholarship, scholarship for academic performance, sports and artistic achievements and an allowance. We also offer various promotions. You can benefit from them.
Check the available options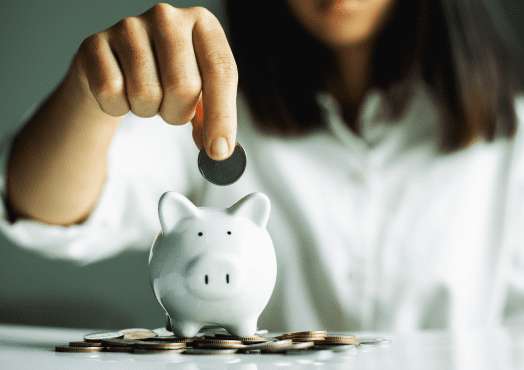 You frequently ask us about…
How to apply online?
In order to submit an online application, click on the APPLY ONLINE button, which is visible on our website. We also invite you to read the RECRUITMENT information, where the following steps of recruitment are explained in details.
Are there any promotions for new foreign candidates?
Where can I find the price list for studies?
I am a student, I want to pay for next semester/year.
I am a student, can I pay for my studies at the university?
Yes, you may come to the Bursar's office, and pay there: by cash or by card.
I want a refund of my money, how do I arrange that?
Where can I find the timetable?
The timetable is available in the USOSweb (University Study-Oriented System). The link to the USOSweb is available on the University's website, in the Intranet tab. Students can see their individual timetable after logging the USOS system.
Where can I find information about the exam session?
Exam session dates are given in the organisation of the academic year. Each lecturer is obliged to inform students about the date of the exam / final test.
How can I collect my student ID card?
Student ID cards for students of the 1st semester can be collected at the reception of the University, the remaining cards should be collected at the Dean's Office.
Check the full FAQ about our universities
Visit FAQ
If you have not found the answer to your question,
send it to the Recruitment Department using the website
Recruitment Department
Working Hours:
Monday – Friday: 10:00 a.m. – 3:00 p.m.
To go to the application form, select the parameters of the studies you are interested in
The university implements projects co-financed by the European Union
Vistula University in Pultusk
Vistula School of Hospitality