Graphic design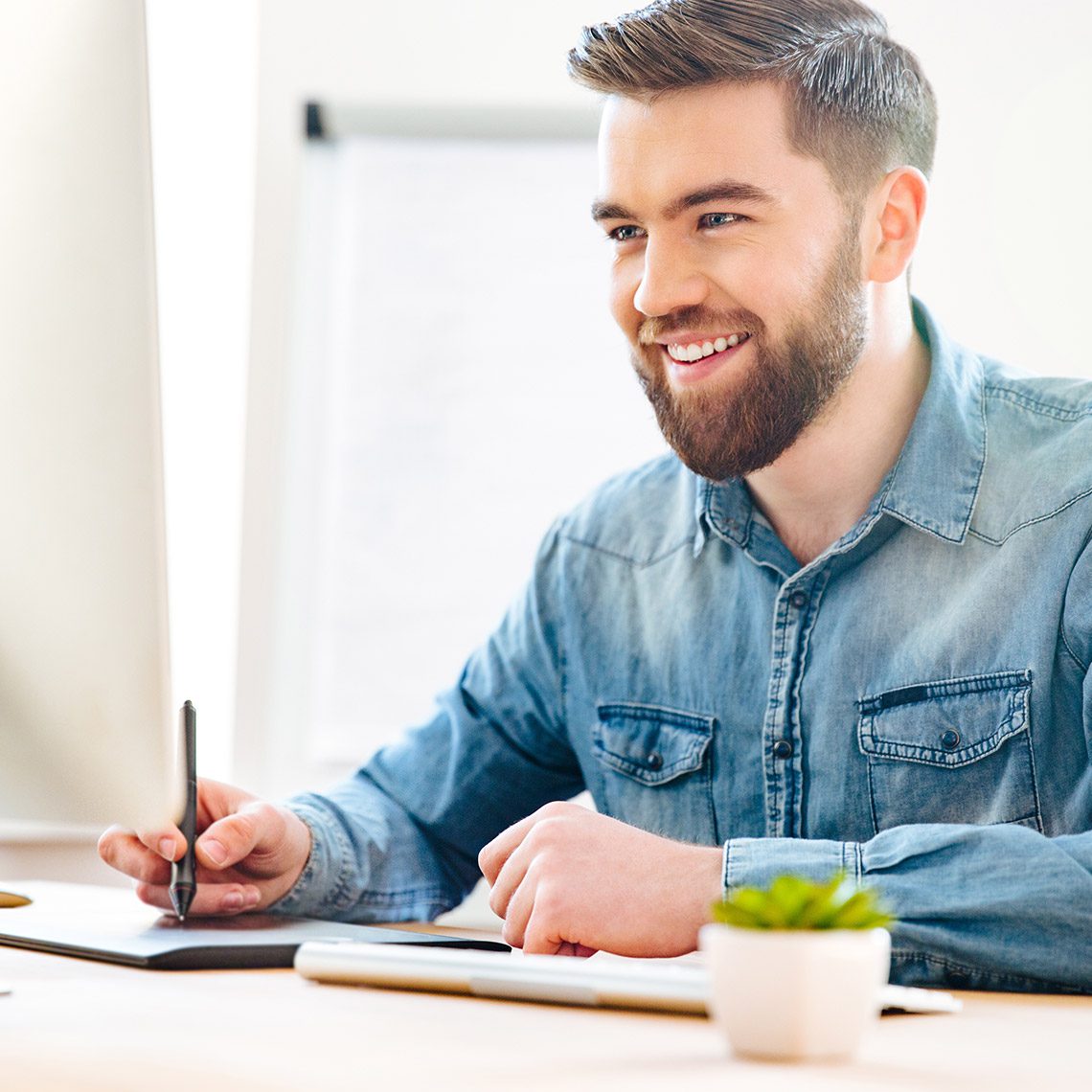 RECRUITMENT FOR THE SUMMER SEMESTER OF THE ACADEMIC YEAR 2022/23 FOR GRAPHIC DESIGN STUDIES – MASTER'S DEGREE PROGRAMME IS NOT CURRENTLY CONDUCTED
About studies
Graphic Design – Master's Degree studies in the Faculty of Computer Engineering, Graphic Design and Architecture at Vistula University in Warsaw is a field of studies addressed to people who are interested in pursuing an independent creative career and who are not afraid of artistic experiments. It is also an ideal choice for these who want to deal with computer graphic design and are interested in work based on experimental ventures with the use of imagination, own drawing abilities, photography and the latest achievements in digital printing.
If you seek professional fulfilment in the area of computer graphic design, if you intend to carry out your own, original and unique artistic concepts as well as skills and make unrestrained use of your graphic designer's workshop, the two-year master's degree studies at Vistula University in Warsaw are what you are looking for. In the course of these studies, you will gain all the necessary specialist knowledge and skills. You can become and independent artist or work as a computer graphic designer. The market demand for creative graphic designers who can make efficient and effective use of the most advanced tools, including specialised computer software keeps growing at a faster and faster rate.
Master's degree Graphic Design studies are, to a certain extent, a continuation of the bachelor's degree studies. Yet, you will face higher-level challenges than under the bachelor's degree programme. You will develop your drawing, painting and illustrating workshop. You will gain expertise in the use of selected means and tools of media expression. You will develop your artistic independence and readiness for independent artistic work. You will understand the specificity of both the artistic market and the advertising branch. You will also come to know the regulation and principles of intellectual protection law. At the same time, pursuing master's degree studies in the field of Graphic Design, you will receive education in areas which are completely new to you, for instance, video creation, multimedia or alternative photography.
What is given priority at Vistula University, is the practical dimension of education. Classes in the field of Graphic Design on the level of master's degree studies involve the development of creativity in designing and learning the promotion of enterprises from the interface of art and commerce. The last semester includes 50 hours of practical diploma placements.
Graphic Design – master's degree studies at Vistula University in Warsaw are an extremely creative and inspiring field. In the course of studies, you will enjoy freedom of expression as well as individual approach on the part of outstanding lecturers who are also practitioners in the market of art and advertising.
REQUIREMENTS
If you want to apply for admission to master's degree studies in the field of Graphic Design at Vistula University, you have to satisfy the following requirements:
have a diploma of completing bachelor's degree studies;
complete bachelor's degree or master's degree studies in the area of art or another – e.g. studies in humanities or general art studies;
pass with a positive result a qualification interview, combined with a presentation and a self-analysis of one's own artistic output so far.
Field specialties
Choosing this specialty, you will broaden your knowledge of graphic techniques, also in the area of computer graphics. Master's degree studies at Vistula University will let you create artistic experiments with the use of your own imagination, drawing skills or photography. You will create a lot of unique works, spatial object or graphic installations.
This specialty has been designed for people who want to deal with art in its commercial aspect. You will expand your knowledge in the area of analogue and electronic media. You will become a conscious creator, prepared to work in creation-linked areas. You will gain experience necessary to implement your own artistic concepts. You will develop your competences as a computer graphic designer.
Download the specialty offer
Programme of studies
The programme of studies in the field of Graphic Design – master's degree studies at Vistula University in Warsaw has been designed so as to encompass, in the broadest possible way, the diversity of means of expression to be used by a graphic designer as well as to meet the demands and expectations of contemporary recipients of graphic works. The programme includes professional goals and prepares students for practising professions such as graphic designer, DTP graphic designer, multimedia computer graphic designer, illustrator, animator, photographer.
Advantages of Graphic Design Studies
Creative independence
You will be awarded the title of the master of art. You will create artistic works consciously and independently, in techniques selected on your own.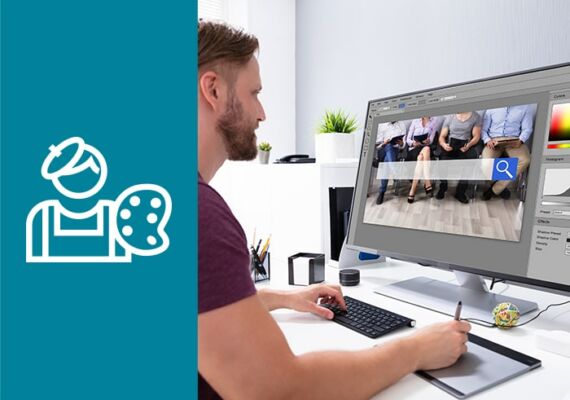 Designing graphics
You will master the creation of your own concepts of processing and preparing graphic materials for printing in different techniques, on the basis of your own imagination, plastic knowledge and relevant technical skills.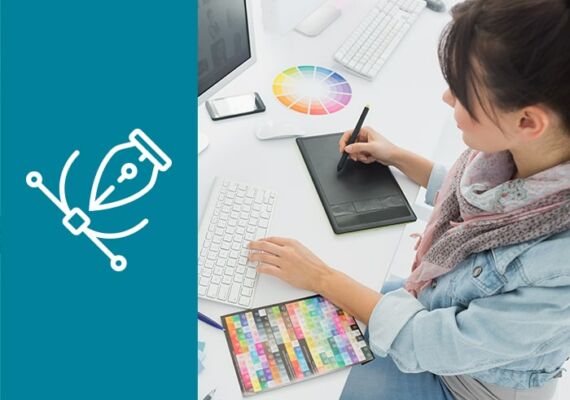 Rich background
In the course of studies, you will learn how to operate specialist tools and equipment helpful in the creation of unique works. You will gain solid preparation for dynamic work in the world of advertising and new media.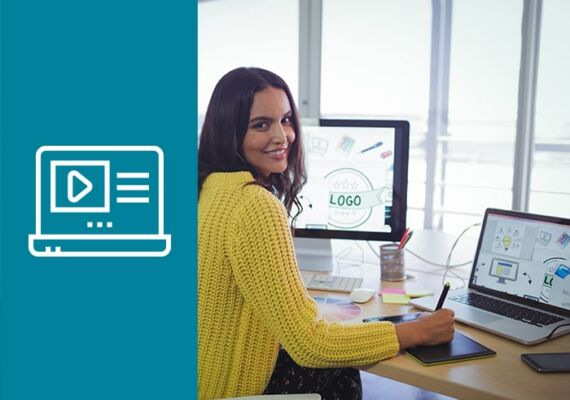 Professional readiness
Thanks to learning typography and design graphics as well as gaining knowledge in the area of marketing and promotion, you will gain competences which will allow you to create and implement commercial projects, e.g. in the branch of advertising.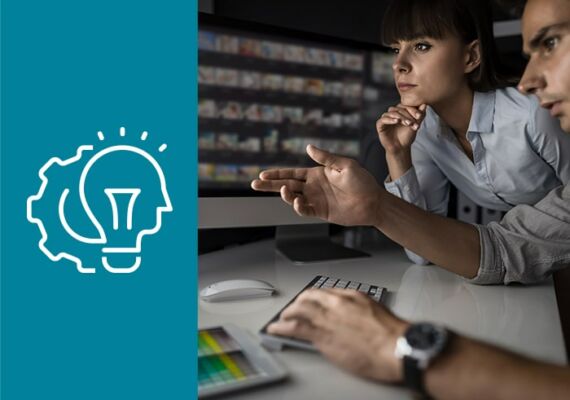 Lecturers – practitioners
In the course of studies, you will be supported by outstanding lecturers who are practitioners in the market of art and advertising.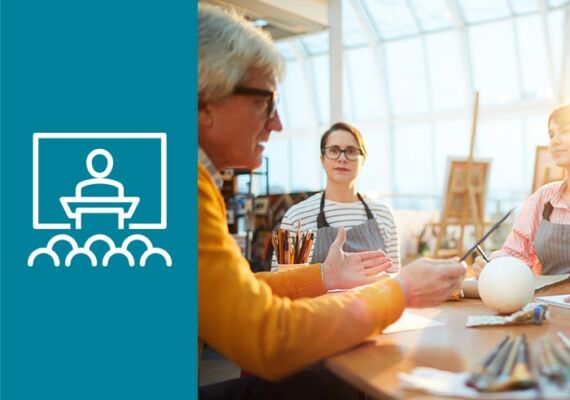 Career
Professional prospects
The diploma of master's degree in the field of Graphic Design opens possibilities for taking up work in a number of interesting fields. You can pursue a professional career in the following institutions:
Student internships and job placements
The studies provide and excellent opportunity for gaining theoretical as well as practical knowledge. You will gain valuable experience taking up job placements and internships. You will pursue them in leading companies with which we cooperate. You will thus take your first steps in the profession and enrich your CV. You will explore the specificity of work in the area you have selected. You will meet people and establish valuable contacts. This experience will open to you an array of professional opportunities. You will find exciting and very well-paid work.
Our students' works
Vistula University students are great, creative young people. At our University, they have found excellent conditions which allow them to develop. Evidence can be found in their works. Many of them have won awards.
Price list
NOTE! New prices for foreign students, effective from the winter semester 2023/2024 – MORE INFORMATION HERE
How to reduce your tuition fees?
Vistula Universities offer a rich scholarship system that will allow you to substantially reduce the cost of education. You can apply for a social scholarship, scholarship for academic performance, sports and artistic achievements, and an allowance. We also offer various promotions. You can benefit from them.
Check the available options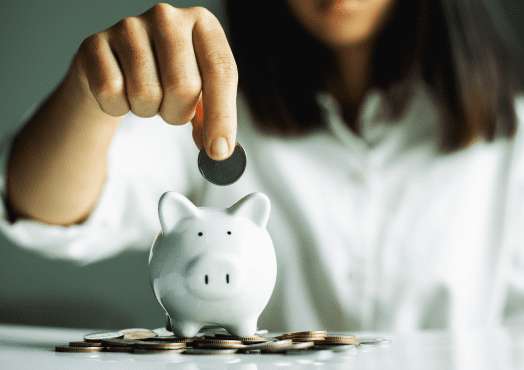 You frequently ask us about…
How to apply online?
In order to submit an online application, click on the APPLY ONLINE button, which is visible on our website. We also invite you to read the RECRUITMENT information, where the following steps of recruitment are explained in details.
Are there any promotions for new foreign candidates?
Where can I find the price list for studies?
I am a student, I want to pay for next semester/year.
I am a student, can I pay for my studies at the university?
Yes, you may come to the Bursar's office, and pay there: by cash or by card.
I want a refund of my money, how do I arrange that?
Where can I find the timetable?
The timetable is available in the USOSweb (University Study-Oriented System). The link to the USOSweb is available on the University's website, in the Intranet tab. Students can see their individual timetable after logging the USOS system.
Where can I find information about the exam session?
Exam session dates are given in the organisation of the academic year. Each lecturer is obliged to inform students about the date of the exam / final test.
How can I collect my student ID card?
Student ID cards for students of the 1st semester can be collected at the reception of the University, the remaining cards should be collected at the Dean's Office.
Check the full FAQ about our universities
Visit FAQ
If you have not found the answer to your question,
send it to the Recruitment Department using the form
Recruitment Department
Working Hours:
Monday – Friday: 10:00 a.m. – 3:00 p.m.
To go to the application form, select the parameters of the studies you are interested in
The university implements projects co-financed by the European Union
Vistula University in Pultusk
Vistula School of Hospitality