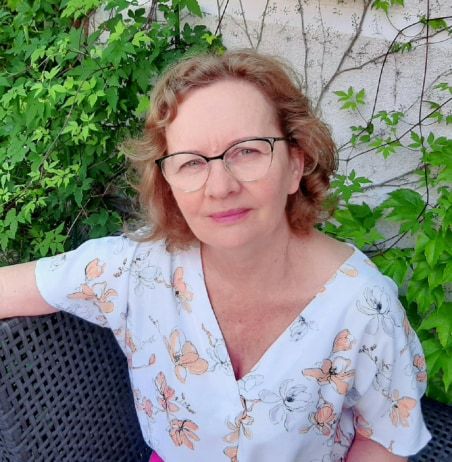 Lecturer's profile
Hanna Dziczek-Karlikowska, PhD
Hanna Dziczek-Karlikowska, PhD
E-mail: h.dziczek-karlikowska@vistula.edu.pl
Faculty: School of Foreign Languages
Field of study: Philology / English studies
Doctor of Humanities in the field of Linguistics obtained in 2007 at the Faculty of Modern Languages at the University of Warsaw. The employee of the Social Academy of Sciences in Warsaw and from 2014 a collaborator of the Academy of Finance and Business Vistula. Earlier, a lecturer at the Teachers College of Foreign Languages in Ostrołęka, a lecturer at the Warsaw University of Technology and lecturer at the University of Warsaw. Sworn translator of English since 1996.
She is scientifically involved in English phonology and phonetics, the practical application of both of these disciplines, including advertising, as well as translation theory and cultural aspects of translation.
She is the author of scientific publications on the impact of native phonological processes on foreign language learning, the practical use of phonetic transcription, among others, by copywriters and performers of English songs by Poles.
Teaching/research interests:
practical applications of English phonetics and phonology;
impact of the native language (Polish and Ukrainian) on the correctness of English pronunciation;
translation theory;
translation and culture.