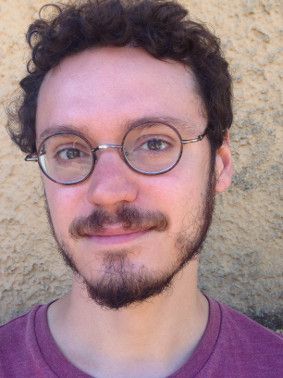 Lecturer's profile
Carlo Comanducci, PhD
Carlo Comanducci, PhD
e-mail: c.comanducci@vistula.edu.pl
Faculty: School of Foreign Languages
Education Field: Philology / English studies
He studied in Italy – Italian literature and culture and film at the University of Genova – and in the UK – Mphil in film studies and PhD in film theory at the University of Birmingham. Nomadic, often by choice, after completing his studies he has lived and conducted research in France as an independent scholar and in Hungary at the OSA archives in Budapest. He has been teaching at Vistula University in the BA program since 2017 and in the MA as well since last year.
He is active internationally as a researcher in film studies, interested in all things weird and wayward. He published a book on the theory of spectatorship with Palgrave MacMillan in 2018 – Spectatorship and Film Theory: The Wayward Spectator – and various articles at the crossroads of film studies and theories of subjectivity and power. Also in 2018, he has edited for Brill, together with Alex Wilkinson, a book on storytelling and the body called The Matter of Telling.
He is currently working on a book on the idea of gesture in Giorgio Agamben and the cinema of Yorgos Lanthimos, and more generally about gesture at the intersection of cinema, literature, anarchist thought and critical theory.
Teaching/research interests:
film theory – spectatorship and embodied experience, psychoanalytic film theories, theories of gesture;
critical theory, postcolonial studies and queer theory – theories of subjectivity and politics in Michel Foucault, Judith Butler, Jacques Rancière, Giorgio Agamben, Leo Bersani, Saidiya Hartman;
film and cultural studies – cinemas of precarity, technologies of memory in fiction, post-apocalyptic narratives, weird cinemas;
critical game studies – biopolitics and simulation games.