International Business Law & Taxation Club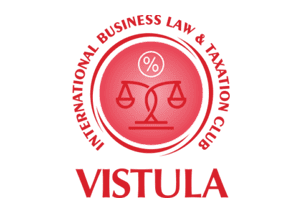 About us
The International Business Law & Taxation Club is a scholarly club established by the students interested in studying law in business, tax accounting and taxation tariffs. In the current academic year, we will conduct a comparative study of taxation laws in different countries. The club members will present systems currently used in their home countries. At our University there are nationals of many countries, including Ukraine, Belarus, Kazakhstan, Turkmenistan, India, Indonesia, Vietnam,
China and Zimbabwe. This provides us with the opportunity to become familiar with the process of risk management and taxation accounting in various parts of the world.
What we do, our goals and activities:
gain knowledge on taxation systems in various countries of the world,
learn about mechanisms of entrepreneurship which influence currently established taxation systems,
connect with people from different countries,
learn about various business cultures.
Tax Club started its activity this semester and due to distance learning, meetings are held on the Teams platform.
Meetings are held regularly (Friday – Saturday 7.00 pm). During the gathering, students talk about the tax systems operating in their countries. You can learn about various unusual tax rules and some business opportunities.
The meetings are engaging and, in addition to strictly tax knowledge, you can learn about the local culture and traditions.
Tax Club is free for everyone. Hope to see you soon!
Questions? Contact us!
Scientific advisor: Renata Sokołowska, PhD
E-mail: taxclub@vistula.edu.pl