The exhibition "Minimal Landscape" by Dr. Paweł Opaliński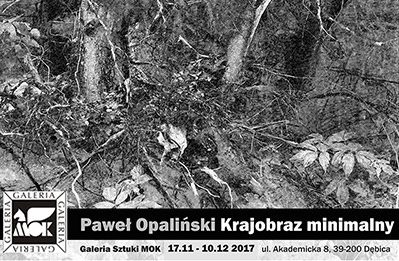 45 works by Dr. Paweł Opaliński from the series "Minimal Landscape" can be admired in MOK Gallery in Dębica in November and December. The exhibition realizes that the landscape is a vital, indispensable and indispensable element of our reality, which emits emotions in us: a sense of beauty, joy, reverie, longing for a lost paradise.
The author is an outstanding photographer, illustrator and graphic designer and lecturer at the European Faculty of Arts at the Vistula University. He has received a number of awards and distinctions for his photographic work, including the Best Photographers of the Year, the Monochrome Awards and the Paris Photography Prize.
Vernissage is on Friday, November 17 at MOK Gallery in Dębica, ul. Akademicka 8. The exhibition will last until 10 December.