Workshop Graphics – exhibition of works by Graphic Design students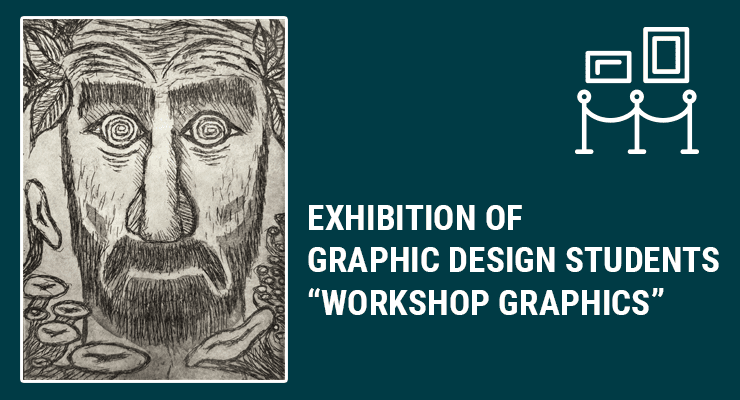 Etching, aquatint, drypoint, linocut, mokulito – are extremely difficult graphic techniques that were used by Graphic Design students whose works will be on display in the gallery next to the halls. The exhibition will open on March 10 at 12:00 a.m.
The exhibition will feature the works of about 150 students of the 2nd and 3rd semester of Graphic Design – Polish and English-language programs. They were created under the supervision of lecturers – Anna Dybowska, Magdalena Cybulska and Magdalena Troniewska during graphic techniques classes in the summer semester of the academic year 2021/22 and 2022/23.
The leitmotiv of the exhibition is workshop graphics, presented in various, traditional, original techniques of gravure printing – etching, aquatint, drypoint, relief printing – linocut and flat printing – mokulito.
The graphics were created on various substrates – matrices. In the case of linocut, it was linoleum, mokulito was created on a wooden plate, while etchings and aquatints – on copper plates.
The graphics are the outcome of students' semester work on tasks aimed at getting familiar with the basics of these difficult graphic techniques. The exhibition sums up the students' work and is the result of the graphic designers' involvement in the design stage, the stage of getting to know the technique, organising the workshop, cutting, and applying the image to the matrix, and the stage of transferring the image from the matrix to paper using a graphic press in the graphics workshop.
We cordially invite you to see the exhibition from 10 to 31 March.