Winter is coming. Be careful, stay warm!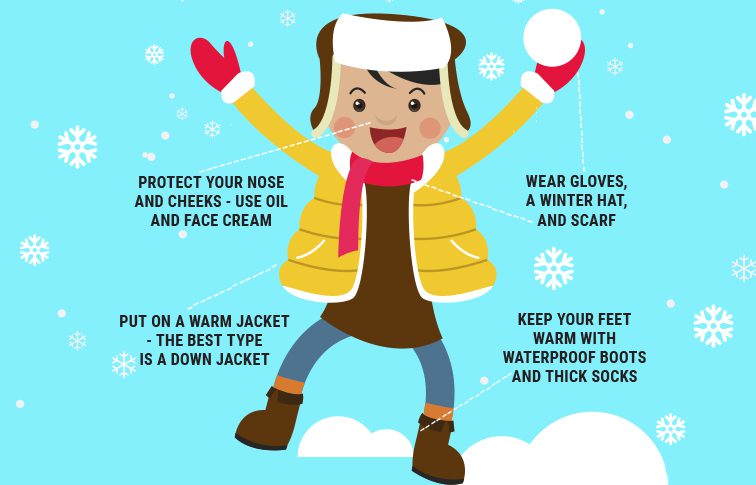 It has happened! – Arctic air is flowing into Poland. It is getting colder and snow has fallen in many parts of the country.
In such periods, , winter can really test your patience. It is possible for the temperature to drop, even to 20-30 degrees below zero in Warsaw, and on the streets, there appears a thick layer of snow and treacherous ice.
You can survive the winter easily, but remember:
Put on a warm jacket – the best type is a down jacket
Protect your nose and cheeks – use oil and face cream
Keep your feet warm with waterproof boots and thick socks
Wear gloves, a winter hat, and scarf
Even when your body is telling you to hibernate, you can stay healthy and in a good mood, no matter what the weather's like. However, if the temperature drops below zero, it is better to restrict your time outdoors.
Also take care of your physical condition.
Regular exercise will not only help you control your weight, but will strengthen your immune system and alleviate the stress associated with a lack of sunlight.
The season of winter in Poland is usually accompanied by colds, influenza, and other viral infections.
Don't disregard symptoms such as:
fever;
headache;
bone aches;
muscle pain;
Do not try to treat yourself. Get medical help.
Check if you have valid insurance!