VR Day conference – new trends and challenges of digital world of learning and development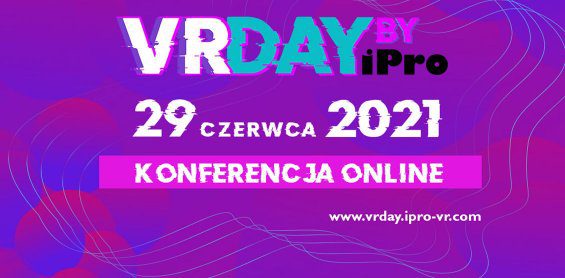 Vistula University became the patron of the 1st Edition of the International VRDay Conference. It is the only conference in Poland devoted to the practical applications of Virtual Reality technology.
Participants of the event will find out, among other features: how to increase the business efficiency of companies and institutions through the practical use of VR technology; whether it supports the development of soft skills; how to increase the involvement and effectiveness of learning using VR technology; and how to safely implement it, during a pandemic, for people to be able to work.
VR technology is developing very dynamically and is becoming more and more popular every year. It is forecasted that spending on VR / AR by 2022 may reach USD 100 billion. Currently, the technology is successfully used, among others in education, industry, medicine, architecture, entertainment, trade, marketing, and military.
iProVR – a market leader in the design of advanced training applications in the e-learning formula and an advisor in the field of digital learning transformation is the creator of the VRDay Conference.
The event is addressed to specialists responsible for development and training as well as people interested in training technologies.
The conference will take place in online formula on June the 29th, 2021 at 12:30 p.m.- 5:00 p.m. We invite you to register.
MORE:
https://vrday.pl