Vistula School of Hospitality students in the final of the University Challenge competition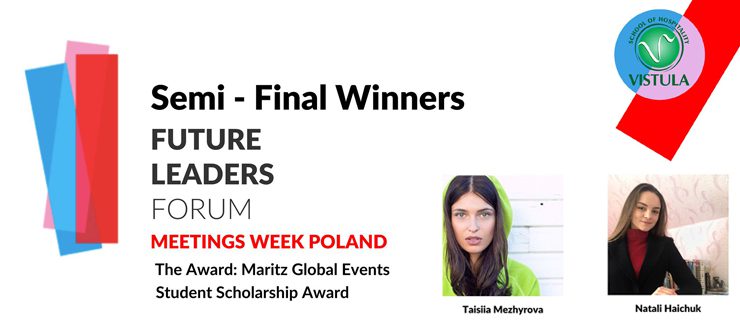 University Challenge' is a competition that allows young people to demonstrate their creativity in planning events.
The finals recently involved Vistula School of Hospitality's students – Taisiia Mezhirova and Natali Haichuk.
The prize for the winners of each of the six semi-finals is participation in the largest European exhibition industry, IMEX, in Frankfurt, where they will present their projects and compete for participation in the MPI World Educational Congress in Indianapolis, USA.
The University Challenge competition is organised as part of the Future Leaders Forum, which will take place during the seventh edition of Meetings Week, Poland (MWP).
Future Leaders Forum is dedicated to students who want to learn more about the meetings industry, establish industry contacts, develop their skills, and learn from the best. The conference programme will be based on all-day workshops conducted by professionals, in the field of business tourism from around the world. It is a unique opportunity for young people to make new friends, whilst developing their careers in the meetings' industry.