The IRA – a phenomenon of paramilitary organisation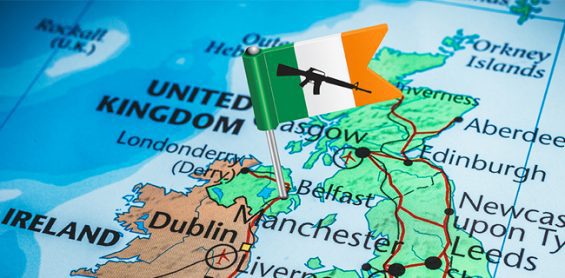 The Institute of International Relations invites you to the first academic seminar this October, on the 29th. The topic will be: 'The IRA – a phenomenon of paramilitary organisation'. Professor Wawrzyniec Konarski, Rector of Vistula University, will give the lecture. In the speech, he will also announce his new book.
The name Irish Republican Army (IRA), has been present in global information circulation with varying intensity since August 1919. It was at this time that sworn, and armed groups began fighting for the Irish war for independence, first with the British police forces, and then with the regular army.
The hundredth anniversary of the name is an excellent opportunity to recall the organisation.
Professor Wawrzyniec Konarski emphasises that, from the perspective of Ireland's history, we can view the IRA as a partisan armed structure, practically the first of its kind in Europe of the 20th century.
For a significant number of scientists, journalists, and mainly British, but also Irish politicians, the IRA, since its appearance, has been regarded as a terrorist organisation. It derives its power from the individual motivation of armed republicans, who above all, ignore the political and legal context of acts of violence claims Professor Konarski.
Following the laws of the researcher, he will present his views on this issue in his lecture. He believes that we can talk about the admissibility of activities, not so much as terrorist actions, but as guerrilla national liberation, when the oppressive state uses violence, regardless of the existence of legally guaranteed, democratically expressed, and properly functioning mechanisms, to regulate contentious issues. On the other hand, if the growing concessions on the part of the state, considered to be the occupier, do not end, or do not affect the reduction of acts of violence on the part of the opponents of that state, which destroys the chances of reaching conciliatory solutions, then these acts have the features of escalating the conflict of terrorist activities, and should not be called guerrilla actions.
Professor Konarski emphasises that political terrorism with exclusively criminal effects is, from the interests of the community fighting to change its status quo, politically counter-productive. In terms of image, we saw this in the IRA's military operations, including its organisational mutations, but it is also not exclusive. Everything has its time and context.
We cordially invite all those interested, to come to room 21, on October the 29th, 2019, at 10.00 am.