The bipolar system and the Cold War. Genesis, background, mechanism, ending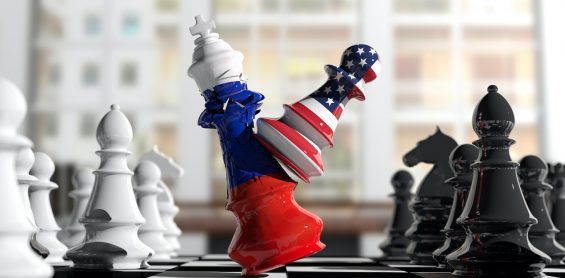 The Institute of International Relations and the Institute of Political Sciences of the Vistula University invite you to the scientific seminar "Bipolar system and the Cold War. Genesis, background, mechanism, ending", which will take place on February 25, 2020, at 10:00 am, in the Senate room No. 21. Leszek Moczulski, PhD, will give the lecture.
The bipolar system began to form in the 18th century, among others under the influence of the demographic acceleration started at that time. It formed finally after the Second World War and quickly took on the character of the Cold War between the US – USSR. The mechanism of this conflict was accidental, outside the will of the parties and proved to be beneficial to the US. At the beginning of the 70s, the third pole began to form – Chinese. World policy began to transform from bilateral to trilateral, which ultimately led to the USSR's catastrophe.
Leszek Moczulski, PhD, is a Polish historian, political scientist and publicist. He was a former opposition activist, co-founder of the Movement for the Defense of Human and Citizen Rights, and the founder and long-time leader of the Confederation of Independent Poland. During the communist era, he was repressed and arrested many times, spent nearly six years in prison for political reasons. After 1989, he actively participated in political life, was a member of the Parliament of the 1st and 2nd term of office and a candidate in the presidential election in 1990 and 1995. Author of about 50 books in the field of history, political science, geopolitics as well as law and economics. He is currently conducting scientific research and is preparing further books.
We cordially invite all interested
On February 25, 2020, at 10:00 am, Senate room No. 21
The seminar will be held in Polish.