Thanks for Vistula students from the Warsaw and Ursynów district authorities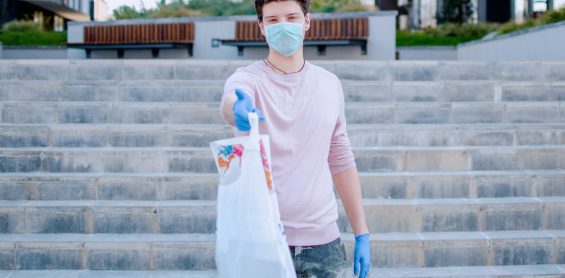 Warsaw and Ursynów district authorities thanked Vistula students for the help they provided to senior citizens during the COVID-19 pandemic. The deputy mayor of the district, Jakub Berent, handed over the diplomas to representatives of the university authorities, rector of the Vistula University, professor Wawrzyniec Konarski and professor Teresa Skalska, dean of the Department of Tourism and Recreation at Vistula School of Hospitality.
The spring action of helping Ursynów senior citizens was coordinated by Maja Gasińska, PhD, Deputy Rector for Student Affairs and Karolina Zdrodowska from the programme of Architecture – she is also the district councillor.
It was a great initiative. Its purpose was to ensure the safety of elderly people, potentially at risk of a serious course of the disease in case of possible infection with the coronavirus. The care was provided mainly to single people who could not expect support from family or friends. Vistula students became involved in shopping for senior citizens. They provided them with medicines and food.
We are proud of you. Thank you and congratulations!