'Spring for life' competition results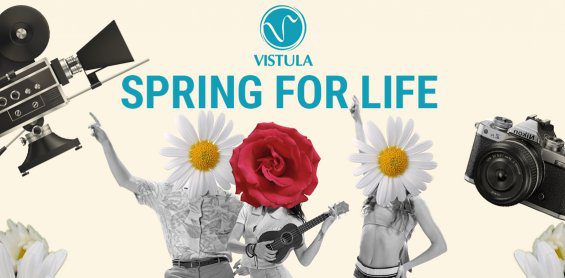 The 'Spring for Life' photo and film competition has been adjudicated. Klaudia Paluch, from Poland, won the contest. Her works received the most votes. Second place went to Nelly Mugendi, from Kenya, and third was Letifia Cindi Kamikazi, from Rwanda.
Klaudia Paluch entered 9 photographs for the competition. She referred to Slavic mythology, including the Prayer to Świętowit and Lela, and to the tradition of drowning Marzanna. She showed a Polish dandelion wreath and explained what it meant to cook for an army regiment.
Nelly Mugendi took portraits of people with flowers, commenting that flowers are starting to bloom, and carry their beauty and stories on the petals, just like people.
Letifa Cindi Kamikazi submitted, not only photos to the competition, but also a film about springtime's abundance of grass in Warsaw.
The idea of the Spring for Life competition is to promote cultural diversity, family values, develop artistic sensitivity, and present students' creativity in the field of photography and film.
Voting results: