Silent Disco Vistula World Opener. Let's Party and Study!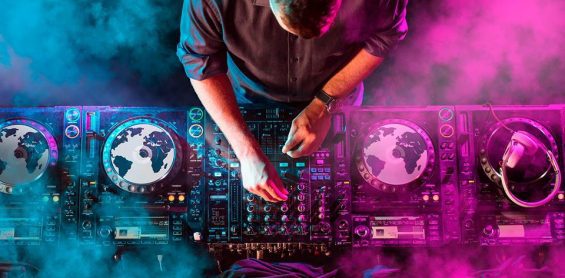 Silent Disco Vistula World Opener. Let's Party and Study!
It will be a unique experience with a guarantee of exceptional sensations. We combine great party and the Open Day. We will show you the new, fantastic worlds:
World of Music – Silent Disco
Great DJs will take you to the world of music:
DVJ Rocco – party animal, local patriot, Mash Up enthusiast, he has one of the most interesting music selections in Poland,
DJ YouRi – an orchestra man from Ukraine, he promises that he will rock the party, all the summer he puts the music over the Warsaw Vistula and in the the top places in the capital like Hocki Klocki or Cud nad Wisłą;
Dj Sin – a veteran of dance music parties, knows how to tempt even the nicest souls to party madness, in his sets he presents mainly various varieties of house music, but also nu-disco, hip-hop or r'n'b.
You will feel the rhythms of the biggest world events: electro, hip-hop and latino. We will party together, but every participant will be able to choose the music, thanks to the 400 wireless headphones. No one will have an excuse to dance. The entire Campus of the Vistula University will turn into a big dance floor.
Our food trucks will take you to the world of culinary surprises. You will be able to buy dishes from various corners of the globe. You will feel the unknown flavors and fragrances. You will be able to taste the best roast sandwiches in the city – "Zapiekanki u Pandy", Food truck "Zapchaj Mordor" will prepare delicious Mexican dishes and American burgers and hot dogs, Mimus – will offer Italian and Asian cuisine.
In the time between playing and discovering new flavors you will be able to test your abilities and predispositions. Career Office of Vistula has prepared a unique test of professional competences. You will get to know our offer of courses : full-time, part-time, postgraduate, online, in Polish and English and check the recruitment conditions.
The program will also include contests with attractive prizes.
People wearing the band of the participant, who will decide to study at Vistula, they will receive a PLN 100 discount on tuition fee.
Admission is free.
We invite you on July 4, 2018, at 4:00-8:00 pm
Campus of the Vistula Group of Universities
ul Stokłosy 3 (near Stokłosy Underground Station)