Searching for flavors. Intercultural culinary tourism of generations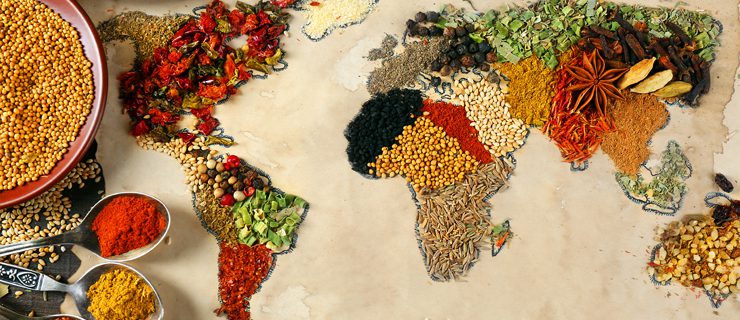 Kimchi – a dish made of fermented or pickled vegetables for centuries allowed the Koreans to survive the toughest times. This specialty has a lot of amateurs around the world. There are even those who go to Pyongyang to try real kimchi. Others choose Bangkok because they want to enjoy the taste of tom yum or Armenia, because they dream of trying traditional Lavash bread. Still others roam for thousands of kilometers, to eat a babka ziemniaczana with cracklings in Polish Podlasie region or hreczanyki, cutlets with mixed groats, meat, eggs and garlic in Podkarpacie region.
Food more and more often decide on the direction of holiday trips. More and more people are visiting the world looking for good food. It is important for them not only what they eat, but how and with whom they feast. They look for natural, fresh and high quality products, flavors, smells, customs and traditions. They want to experience something special and authentic.
This is culinary tourism, chasing and enjoying the experiences associated with food and drink. This is one of the fastest growing trends in the development of thematic trips on the tourist market in Europe, including Poland and some countries around the world.
The most popular destination for holiday culinary travels is Peru, which is famous for its ceviche, quinoa and pisco. Tourists also love the flavors of China, India, Malaysia and Mexico. Recently, they have been discovering Azerbaijan, where dolma dominate – it is ground meat in grape leaves. Malawi is also on the list of desirable destinations, where one can taste nsima prepared from grains of various cereals and Tajikistan with a traditional meal of Oshi Palav.
Culinary tourists not only eat. Many of them want to participate in the harvest and preparation of dishes. They are of different ages, so their interests and priorities are different. It becomes reasonable, both from the point of view of science and practice, to specify who contemporary culinary tourists are and what their preferences are, how much the culinary heritage is worth knowing about them, what their needs are and what is the perception of the culinary tourist product.
The scientific conference "Intercultural culinary tourism of generations" organized by the Vistula School of Hospitality (former Warsaw School of Tourism and Hospitality Management), the Social Academy of Sciences and the Institute of Knowledge and Skills will be devoted to these issues.
Its aim is to present the results of research, analysis and estimation of opportunities and threats to the development of culinary tourism in the 21st century.
The organizers plan to focus on four thematic areas:
culinary tourism of families;
business tourists and culinary;
seniors in culinary tourism;
X, Y, Z generation in culinary tourism.
The special guest of the conference will be Dr. Lucy Long, a culinary culture researcher, professor at the Ohio State University, a member of the Smithsonian Institute (the largest museum complex and research institution in the world), involved in building bridges and fostering synergies between science and the public sector in the field of culinary.
Plenary sessions will be accompanied by workshops, shows and tastings.
You are welcome. May 23-24, 2019