Religious syncretism. Christian Sources of Shiism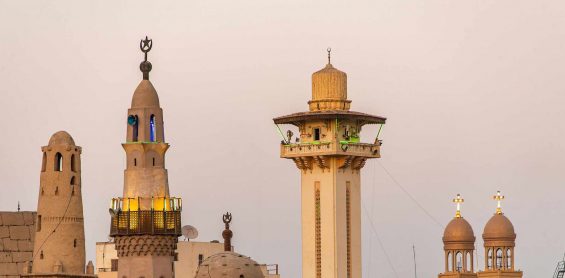 The Institute of International Relations and the Institute of Political Sciences of Vistula University invite you to the scientific seminar: 'Religious syncretism. On Christian Sources of Shiism'. The event will take place on March the 24th, 2020, at 10:00 am, in room 21. Anar Ibrahimov will give a lecture and lead a discussion.
Religious syncretism is a combination of various religious traditions of many nations and denominations, causing a clash of different views, as well as their mixing. It is a general cultural phenomenon that manifests itself in a combination of different doctrinal and cult positions with different religious traditions, thus determining the basic elements and dogmas of religious beliefs.
Historically, religious syncretism was widespread in the Hellenistic religions and in the Inca state, when the incorporation of the gods of the conquered lands into their religious worship, was supported at the level of state policy. In the early Middle Ages, Manichaeism spread, which then influenced various types of medieval syncretic heresies, arising mostly in the Middle-East, both in Islam and Christianity, Zoroastrianism and Judaism. All Shiite sects and groups, both moderate and radical, should also be referred to the area of ​​religious syncretism, since they are a mix (synthesis) of many different religious and sometimes, even philosophical dogmas.
Anar Ibrahimov's will devote his lecture to examining and discussing the most important dogmas and practices that are common in Shiism and Christianity, and which are not found in Sunni Islam or Kharidism (in two other branches of Islam). There are many indications that Shiism borrowed them directly from Christian religious culture at various times. These common dogmas and religious practices include, for example, faith in 12 imams (equivalent to 12 apostles in Christianity) and the holy spirit, which in the neck, appears in a slightly different form than in Christianity, painting icons, self-scourging during the celebration of the bloody festival of Ashura (equivalent Christian Bloody Easter), the existence of clergy and allem (equivalent of the Christian cross), sanctification through martyrdom and sacrifice of Imam Husayn (equivalent of sanctification by sacrifice, Jesus's death on the cross).
Anar Ibrahimov is a graduate of the Slavic University in Baku and the Institute of Oriental Studies at the Warsaw University. He is soon to present his defence of the doctoral dissertation, titled: 'The concept of the 'Islamic path' of development in the political ideology of post-Soviet Azerbaijan', which he prepared at the Institute of Philosophy and Sociology of the Polish Academy of Sciences. His scientific interests relate to the sociology of politics and religion, in particular, political Islam.
We invite everyone interested to come
on March the 24th, 2020, at 10:00 am, room 21.