Prof. Krzysztof Celuch, PhD, awarded by the Events Industry Council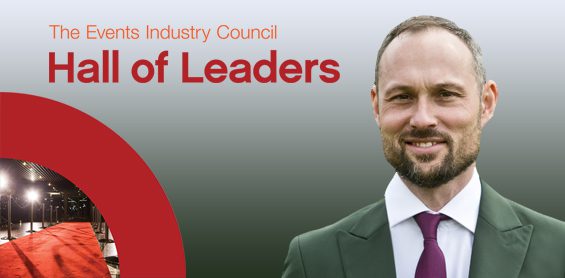 Prof. Krzysztof Celuch, PhD, a revered lecturer at Vistula School of Hospitality, and the Rector's Proxy for Co-operation with the Socio-Economic Environment, was awarded the most prestigious international award of the Meetings industry, by the Events Industry Council (EIC), which duly enabled him to join the "Hall of Leaders".
The "Hall of Leaders" award is the most important award in the Meetings industry, and it can be compared to the Oscar's special award for lifetime achievement in the world of film. The Events Industry Council honours, in the "Hall of Leaders", outstanding figures who have shaped the Meetings and Events industry, continue to develop it, have outstanding achievements, are involved in charity and social activities, and can truly be viewed as outstanding leaders.
The Events Industry Council has been running the "Hall of Leaders" programme since 1985. For the first time in the history of the award, it will go to a representative of the Polish Meetings industry.
Candidates for the award are nominated by representatives of industry organisations, presenting their achievements and recommendations to the wider community.
"The very distinction is like entering a completely new world", Krzysztof Celuch, remarked. "As an academic professor and entrepreneur involved in the development of meetings, I appreciate the fact that, for the first time in the almost 40-year history of the programme, a Pole has been awarded. I would like to thank everyone, with whom I have had the opportunity to implement numerous projects over the past 20 years, and especially with those people associated with the banner – 'Meeting Professionals International'. Certainly, this distinction will motivate me for the coming years", he proudly proclaimed.
Officially, new members of the Hall of Leaders will be honoured at the Global Awards Celebration, which is to be held at the Aria Resort & Casino in Las Vegas, on October the 10th.