"Polish postage stamps in Brazil" – an exhibition of works by Rodrigo Nardotto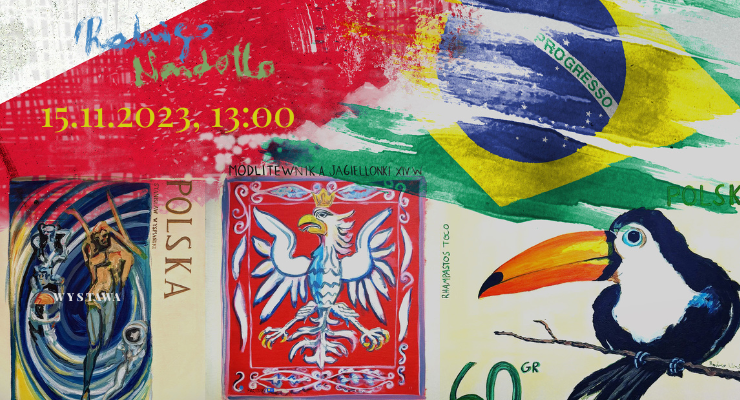 Brazilian artist Rodrigo Nardotto is coming to Warsaw again to show his works at Vistula University. Their exhibition will take place on November 16-26.
Rodrigo Nardotto has had ties with Vistula University for 5 years. In 2018, he came to Poland to learn English during summer courses. Since then, he regularly returns to Warsaw, showing his paintings, many of which are inspired by Polish culture and tradition.
We are just awaiting his next visit. On November 16-26, Rodrigo Nardotto will present at our University works that were created in 2021 under the slogan "Polish postage stamps in Brazil". The topic was born when the artist saw postage stamps that once belonged to the Polish grandmother of one of his friends. This is how the series of 24 paintings was created.
Rodrigo Nardotto combines the technique of acrylic painting, dry pastels, oil paint and watercolor.
In his activities, he focuses on the relations between Poland and Brazil, whose mutual influence occurs at all social levels: cultural, family, historical and cultural.
The exhibition of Rodrigo Nardotto's works is part of the mission of Vistula, an open university sensitive to cultural and artistic diversity. Our students and academics come from over a hundred countries, creating an extremely energetic and colorful community.
The opening of the exhibition will take place on November 15, 2023 at 1:00 p.m.
We cordially invite you.