Interactive online studies at Vistula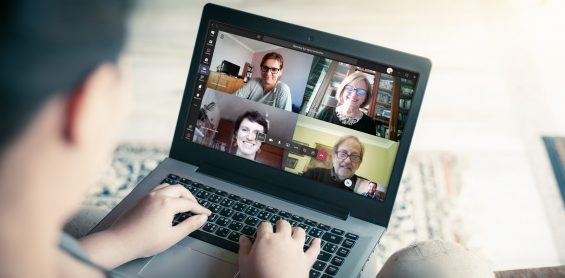 Vistula Universities run synchronous online classes using modern applications. Live lectures and exercises are interactive. They take place as planned, on set days and at a set time.
Pandemic forces to critical thinking, creativity, cooperation and agility. It reveals that in some spheres we can act completely differently. This also applies to education. That is why Vistula Universities use today the Microsoft Teams application, which is an interactive platform that allows you to continue studying online. All students and employees have access to it.
Teams & Platon – exercises and lectures as planned
Microsoft Teams is a very important support for the university's Platon e-learning platform. Platon is a unique tool that gives the opportunity to conduct live classes – a student and lecturer have contact with each other. The application allows not only to communicate within the group but also to share easily all data that may be needed for individual students or lecturers – text documents, Excel sheets, presentations, illustrations, photos and video files. Classes and lectures are held online according to the plan that was in force before, and students are appraised for attendance.
Online community – #stayathome
The university is a community. Education and development of social competences are its goals. It also gives care and support. Today, we must build our community online. We have no other choice. In extremely difficult conditions, this is the only way we can continue our mission and succeed together.