Innovation in tourism industry. Vistula School of Hospitality discovered them in Krakow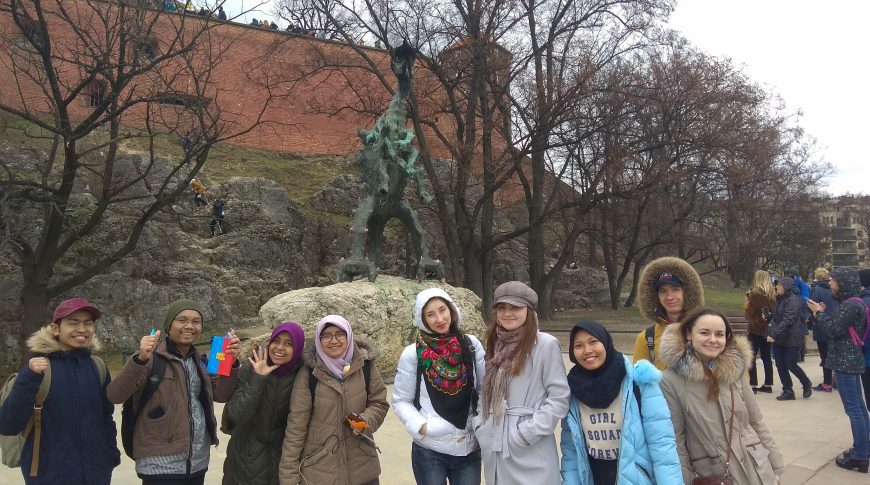 Innovation is an indispensable element of the competitiveness of enterprises in every industry. The pressing situation on the global market forces more creativity and the need to implement new products, process, marketing, and organisation solutions.
This certainly applies to the tourism and hospitality industry. The organisation of tourism, trends in the chairmanship and the functioning of tourist information, and finally a new approach to the segmentation of urban tourists, as well as transport solutions – these are only some selected issues to which innovation pertains.
How does it look in practice? A group of English-language Master's students in the field of tourism and recreation of the Vistula School of Hospitality (former Warsaw School of Tourism and Hospitality Management) went to Kraków to study the subject, accompanied by Ph.D. Piotr Kociszewski. They identified various innovations and, more broadly, contemporary changes and trends in tourism. Krakow – as a city visited by thousands of tourists, has become an excellent research area.
Students visited the four-star Park Inn Radisson hotel, learning about its history and development, as well as the hotel itself, innovative solutions, and especially the conference part with interesting ideas, characteristic of this Scandinavian network. The ICE Krakow Conference Centre – one of the most modern spaces of this type, is next to it.
Students also wandered along the trail of Kraków's monuments, they reached Wawel Hill, with the cathedral and castle courtyard, and then headed along the Royal Way to the Market Square and the Cloth Hall.
It was a very interesting trip.