The golden series of our volleyball players continues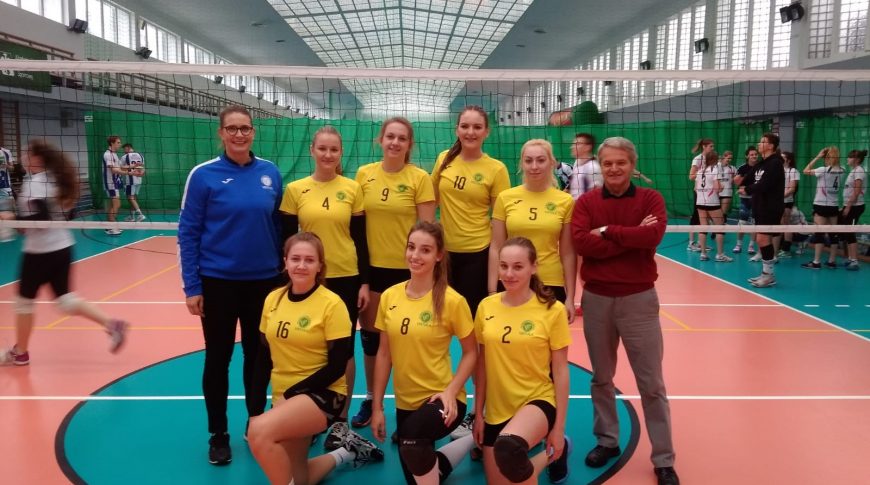 AZS Vistula volleyball players are second to none. They won for the fifth time in a row at the First Year Students' Games, Varsoviada.
The current Academic Vice Champions of Polish non-public universities and Academic Vice Champions of Warsaw controlled the course of the tournament from the beginning to the end. Good tactics and great will to fight brought success. Vistulanki did not lose a single set. Led by the coach, Jolanta Studzienna, they defeated the Warsaw Medical University, the Warsaw University of Life Sciences and the University of Warsaw and in the semi-finals they defeated the Warsaw University of Technology. In the final match, our team faced the representation of the Military University of Technology and once again had no problems with the victory.
– We are absolutely proud of the attitude of our young volleyball players – said the president of AZS Vistula Maciej Szewczyk – They followed in the footsteps of their older friends and won.
Well done! Congratulations!