Exhibition of works by students of Graphic Design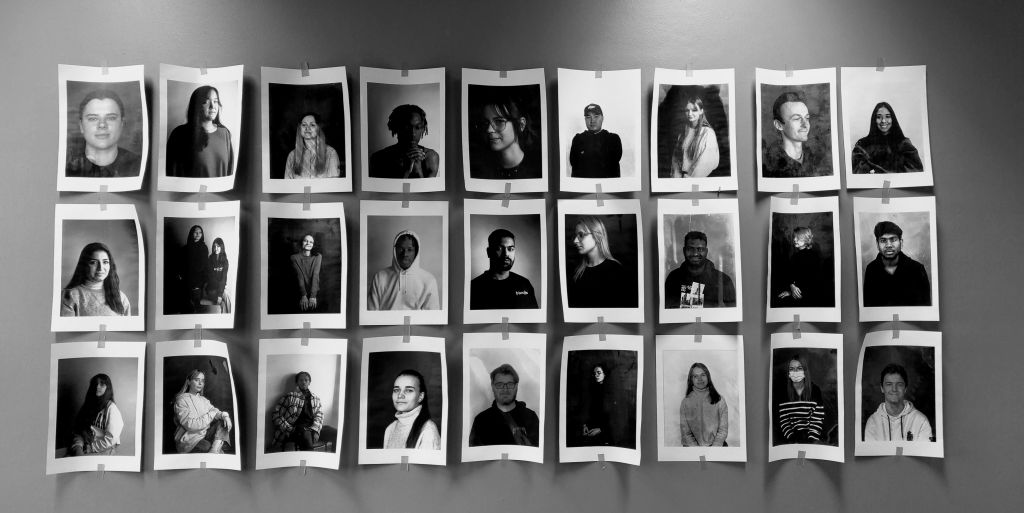 Dozens of works by students of Graphic Design at Vistula University were exhibited in room 209. These are final works in which students demonstrated their own visual language.
The best objects were exhibited – graphics, large-format and digital photographs, video materials, sculptures and two oil paintings.
The works were created in response to enigmatic tasks set in the previous semester. Students had to find a form and an individual visual language, e.g., for the slogans "Confusing", "I have no words" or "Don't turn on the light, such a beautiful view". One of the tasks was also to create illustrations for five Italian fairy tales.
Student works show whether the creators had an idea, what their understanding of the text is, and how they build the story. These are original works.
The collected works are very diverse. The exhibition can be a pretext for an interesting discussion as well as a peer review. Exchange of opinions always inspires and stimulates one's development.
We cordially invite you to see the exhibition.