Exhibition of plein-air works by students of Architecture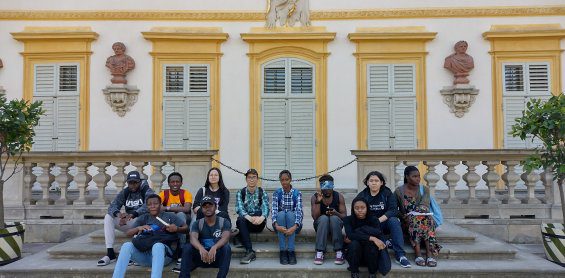 About 80 students of architecture of Vistula University, participated in plein-airs in June and July, which took place under the supervision of Dorota Wejchert, PhD., and Robert Radziejewski, MSc. The results of their work have now been displayed on the ground floor, next to the auditoriums.
The aims of the display are to develop the plein-airs workshop, and educate the skills of independent, creative work in outdoor conditions. The plein-airs provides an in-depth observation of natural phenomena, and work in direct contact with it.
The plein-airs for architecture students took place in the summer, in the most interesting places in Warsaw: Łazienki Królewskie, Wilanów Palace, the Botanical Gardens, and the Old Town. The students also found interesting nature on the campus of Vistula University. The theme was historic architecture, landscape, and plants.
Students who worked in Polish and English-speaking groups, used a variety of techniques, including pencil, watercolours, pastels, and ink. They presented the knowledge of the issue of perspective and colour chromatics. They developed their workshop skills, and showed that they could implement their artistic concepts.
The works of architecture students can be viewed until November the 30th – on the ground floor next to the auditoriums.
We cordially invite you!