Culture Fest 2019 is behind us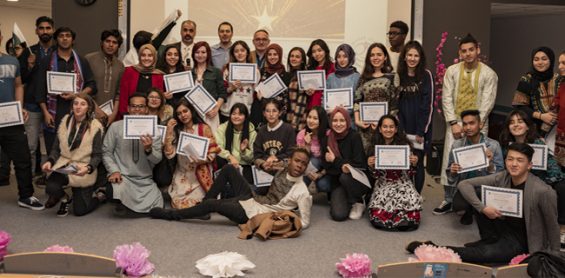 They drew South Korea and it was a hit. The team that undertook the presentation of South Korean culture won this year's edition of the Culture Festival. The jury assessed the harmony of the message, music, decorations, costumes, cooking, originality of the idea, teamwork and dedicated time. As a prize, the victorious will go on a trip to university holiday resort in Ogonki in Masuria.
The other teams prepared presentations about Mali, Italy and Pakistan. We would like to congratulate all participants.
This was the third edition of the Culture Festival at the Vistula Group of Universities. The event is not only a presentation of different cultures, but also a form of integration and common fun.
Culture Fest is a unique project, evidence of openness and sensitivity to cultural and artistic diversity that enriches and inspires all of us.