Culinary workshop – National Cuisine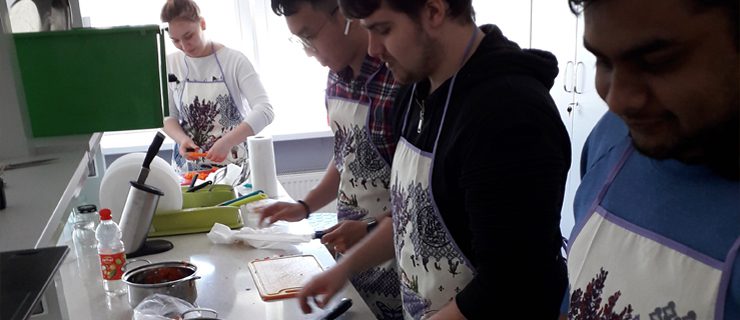 Each nation has its flavours and fragrances. Each country has its own national dishes, which are its flagship. Exploring their secrets is a great art and pleasure. The students of the Vistula School of Hospitality have experienced this. As part of the Intertour project, they conducted National Cuisine culinary workshops, which included both theoretical and practical parts.
Each day of the workshops began with the food market tour, which involved an expedition to the most characteristic Warsaw markets. The choice of the highest quality products, and then joint preparation of typical dishes of the discussed cuisines of the world, allowed the students to broaden their knowledge about food traditions, as well as the characteristic dishes of Italian, Indian, Polish, Ukrainian, and Vietnamese cuisine.
Together with Ms. Agnieszka Koper from Italy, an expert in national Italian cuisine and Italian products, students learned the techniques of preparing various forms of pasta, along with typical dishes characteristic of individual regions of Italy.
In addition to the Italian cuisine dishes, our international students prepared typical foods characterising their national cuisines, whilst at the same time talking about about their history.