[CANCELLED] "Maidan Bells" – a meeting with Witalij Portnikow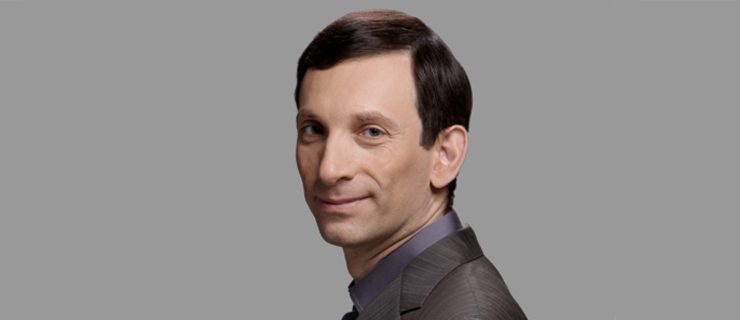 Due to the indisposition of Vitaly Portnikov, today's meeting has been cancelled!
Sorry for the inconvenience!
___________________________________________
Where is Ukraine going today, where will the new president lead this country and what are the chances of Kiev in the face of increasingly aggressive Russia?
We invite you to a meeting with Vitaly Portnikov, a well-known Ukrainian journalist and publicist, chairman of the Ukrainian part of the Polish-Ukrainian Partnership Forum and the author of the book 'Bells of Majdan'.
Vitaly Portnikov was a member and active participant of Euromaidan – a major social movement associated with the wave of manifestations and protests in Ukraine in 2013 and 2014. This was the biggest revolutionary upheaval in Ukraine since independence in 1991.
For some, these protests aimed to integrate Ukraine with Europe, others demonstrated against injustice, and the third – they wanted above all the resignation of the pro-Russian President Viktor Yanukovych. Portnikow emphasizes, however, that the independence was the most important goal of Euromaidan and the all Ukrainian revolutions in recent decades.
All interested are invited.
May the 19th, at 4:00 pm – 10:00 pm, Hall 2a