Business & Education – CITI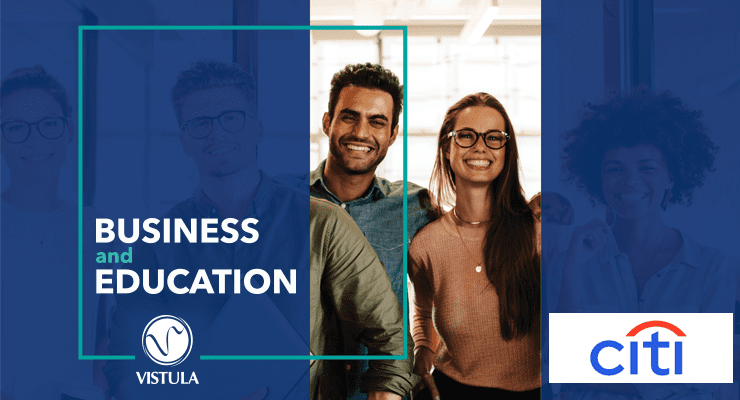 At Vistula University, our commitment to providing students with a holistic view of the business landscape extends beyond the classroom. This week, within the Business & Education program, we had the distinct pleasure of hosting a workshop organized in collaboration with the CITI Bank, a global financial institution. The insights gained were truly transformative.
The CITI Bank took our students through the intricate world of Anti-Money Laundering (AML) and its pivotal role in combating global threats such as terrorism, drug dealing, and human trafficking. The discussions illuminated the critical part financial institutions play in upholding global security standards.
The lecture allowed for a fascinating exploration of the intersection between revolutionary technologies and the financial domain. While these technologies open new doors of opportunity, they also bring forth challenges, particularly in the realm of the stock market. Discussions delved into the importance of staying vigilant in the face of emerging risks.
Additionally, CITI Bank provided invaluable insights into company dynamics, illuminating the wide array of job opportunities available for our students.
We extend our gratitude to Edyta Tomaszewska, Katarzyna Bartkow, and their teams for their invaluable support of the Program. Their contribution has significantly enriched our students with knowledge and understanding that surpasses the traditional boundaries of financial education.
Next event: Intego Group – Statistical Data Analysis in Clinical Trials.