Bees-spa are the best student idea for a start-up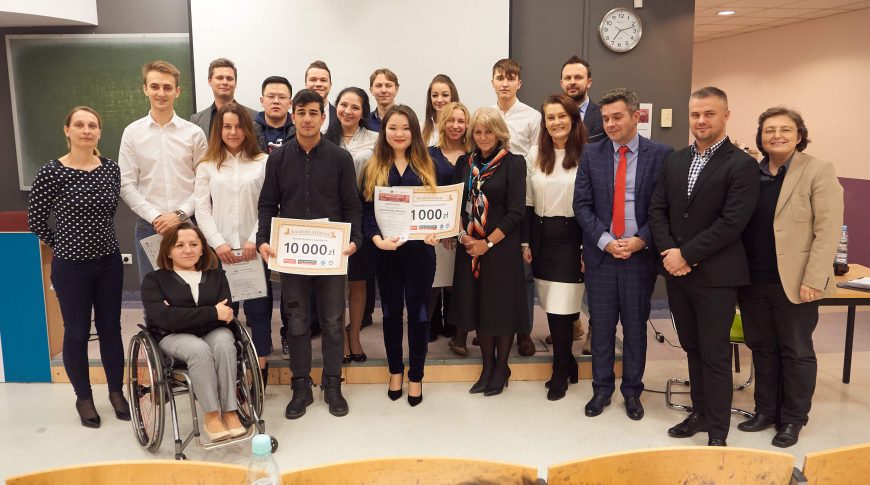 "Sleeping on bees", a hotel where you can sleep on boxes filled with bees, with apitherapy – treatment of honey and bee products, won the Nauka-Link-Business competition. A few dozen projects fought for the title of the best idea for the start-up. Seven got to the finals.
In the two-stage final, the bees idea of ​​Artema Chernecha turned out to be the best. The second place went to Fuad Mammadov, creating an application for renting flats, and the third place took Hanna Nesimko, who developed the artistic confectionery project. Authors of these projects will receive PLN 10,000 from the Vistula Group of Universities and Bank Zachodni WBK for the development of their start-ups! The other four finalists will receive PLN 1,000 each.
The students' business ideas were evaluated by a 6-member jury composed of representatives of the Vistula Group of Universities, the Poland Entrepreneur Foundation, Academic Business Incubators and the bValue Fund.
The aim of the Science-link-business project was to stimulate the business activity of young people and provide them with expert support. Its participants received access to the only infrastructure in Poland connecting the sphere of science and business. They used professional training, mentoring, networking and tested their ideas in the Business Link environment under the supervision of specialists.
The project was co-financed by the European Union under the Operational Program Knowledge Education Development.
Congratulations to the winners, we keep our fingers crossed for the development of their start-ups and look forward to the next creative ideas!