AZS Vistula volleyball players win gold medals!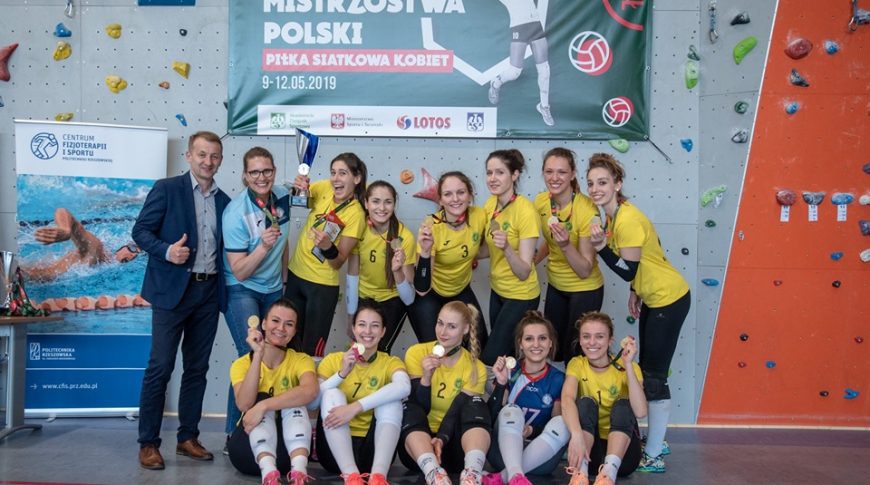 The most recent edition of the Polish Women's Volleyball Championships is now behind us, and AZS Vistula volleyball players recorded the best result in the club's history!
The "Vistulanki" team, led by coach, Jolanta Studzienna, won the title of Polish Champions of non-public universities for the first time in history, and acquired sixth place in the general classification. On the way to their medals, they defeated, among others, Poznań University of Economics and Business, UPH in Siedlce (a successful rematch after losing in the semi-finals!) and Gdańsk University.
"We are very happy with this result!" – AZS Vistula President, Maciej Szewczyk, excitedly stated, and added that "it was a very difficult season for us, but when we remember how much this success cost us, it tastes even better."
– I congratulate our volleyball players for this great result the Director of the School of Physical Education, Jerzy Szyszko, declared. Volleyball traditions at our university are getting stronger, we regularly appear in the medal zone for the non-public universities, and we are convinced that our section is heading in the right direction.
The composition of the "golden" AZS Vistula volleyball players:
Setter: Aleksandra Grzeszczak, Agata Antosiak
Wings: Sandra Zaczkowska (captain), Monika Kawa, Magdalena Orlicka, Marcelina Karpińska, Agnieszka Kowal
Middle blocker: Agnieszka Banasiak, Michalina Sikora, Monika Oleszczuk
Libero: Anna Maziopa
Coach: Jolanta Studzienna
Congratulations!