AZS Vistula volleyball players' successes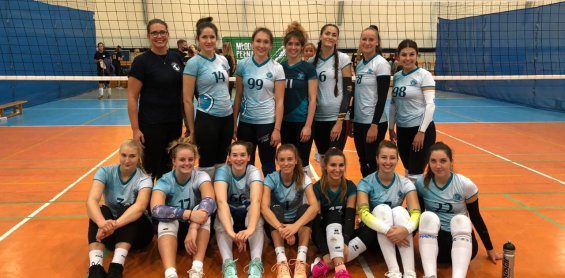 The Academic Championships of Warsaw and Mazovia for Womens' Volleyball, in the 2019/20 season, have just come to an end. The Vistula University team took second place. It also triumphed in Varsoviad, winning for the sixth consecutive year.
Our volleyball players also advanced to the final of the Polish Academic Championships, which will take place on October 20-23 in Krakow.
The achievements of AZS Vistula's volleyball players are a source of pride and great satisfaction for all of us. Although the season was extremely difficult due to the pandemic, the team showed great ambition, bravery, and fortitude.
Volleyball traditions are getting stronger at our university. We regularly attend the medal zone of non-public universities. Last year, volleyball players from AZS Vistula won the Polish Championship in this category.
Congratulations!
Team composition:
Banasiak Agnieszka
Bielińska Natalia
Grzeszczak Aleksandra
Karsztun Ewelina
Kawa Monika
Kowal Agnieszka
Kołodziejczyk Dominika
Maziopa Anna
Oleszczuk Monika
Pietruszka Justyna
Rajkowska Ewa
Serowiecka Julia
Sikora Michalina