7 Mobile applications that make students' life easier!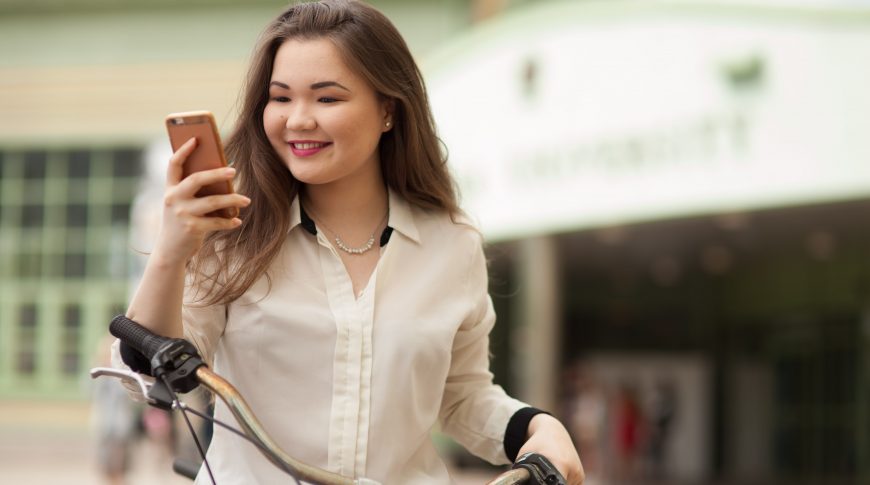 Another academic year is just to begin. Many of you have already started the traditional September battle to avoid conditional passes, others are spending time on holiday chillout, slowly getting ready for the challenges of the new semester lying ahead. Some are working to use this time to support the student budget. The good news is that we will all meet at our university soon! On this occasion, we have prepared for you a list of seven mobile applications that will make your student life easier and more enjoyable
1. jakdojade.pl
"What's going on? Traffic jams?! I have used this route every day at the very same time and it never took me more than 5 minutes. Great! The first class and the first absence already…". Do you know this feeling when suddenly twice as many commmuters appear in public transport after the holidays, and the streets are jammed not only due to ongoing renovations? Remember that in October not only you, but also hundreds of thousands of students all over the country, start the academic year and everyone wants to make it to the university.
If you do not know the jakdojade.pl mobile application yet, we assure you that it is worth installing and using it regularly! Maybe it will not relieve traffic jams near your university, but it will certainly allow you to plan your route in detail and choose the right means of transport. The application takes into account the current bus, tram, train and metro timetables – all in one. In addition, it already covers all major cities in Poland, i.e., all where traffic jams happen regularly, especially at the beginning of October.
2. My Study Life
Once you manage to join your classes on time thanks to jakdojade.pl, you will notice that in the first week of the semester, most of them will mostly concern organizational matters. This is the perfect moment to take advantage of our second proposed application – the My Study Life, which will help you control the schedule course timetable, organize the dates of exams, tests, and submission of final papers, as well as other projects, before you get overwhelmed by the amount of new information.
Thanks to My Study Life, you can save all important information in the cloud in the form of readable tiles, which can be accessed at any time from any device. There is a good chance that you will manage to avoid organizational chaos, which will ultimately have a positive impact on your grades and save you a lot of time.
3. KIWIPortal
If you want to be in tune with all the events happening in your city, KIWIPortal, also available in the form of a mobile application, will help. It is probably the richest nationwide source of information on interesting cultural, artistic and sports events. You can filter events according to the city or region in which you are currently staying. In addition, the events have been divided into detailed categories, so you can easily find what's of interest to you.
The portal regularly provides detailed information on both free and paid events. In the case of the latter, you can easily purchase tickets using the mobile application. That's how, besides the perfect calendar of your didactic activities, with the help of My Study Life you will create a schedule for free time activities and social life, which will allow you to rest and relax after hard work.
4. Office Lens
Sometimes, entertainment involves students so much that thay can miss one or two lectures. Such is the nature of the carefree years of study unfortunately. On the bright side, you surely have a helpful friend, who not only has an exceptionally legible and elegant handwriting, but also uses this talent regularly to take excellent notes from classes, which she or he will gladly share with you.
You can of course take pictures of individual pages of the notebook with a smartphone, but to do it as effectively as possible, use the Office Lens application that allows you to manage the notes obtained in this way, which in addition significantly improves the image quality and compensates for imperfections caused by the position of the camera in your hand, especially when the exam is on the next day and the notes are copied hastily.
5. Facebook Groups
Yes, the exam is tomorrow. "Which room? What time? Will there also be open-ended questions? And when is the retake date? Which chapters will it cover?" Quite a lot of questions and the feedback is unclear. Most students support each other in acquiring and distributing it using Facebook groups dedicated to the entire year or class groups. Often, there are many sources of information even more groups at the same time.
If you want to use them effectively, then the Facebook Groups application comes to your aid. It will help you to manage all available groups from a single smartphone screen. You will easily share information, write comments and upload files to all groups at the same time. Do it! After all, the exam is tomorrow.
6. Budżet biednego studenta
The name of our next proposed application ("Student's shoestring budget") leaves no doubt what the application is for. Each of you surely has a relatively stable monthly budget that must cover commuting, meals, teaching materials, optional tuition fees, a dormitory or a flat, so that there is still enough for small student enjoyment. If you are a student and your parents are not listed on the "top 100 richest Poles" ranking, you are probably well familiar with the problems related to making the ends meet.
This application will not miraculously multiply your capital, but it will allow you to rationally manage it, thanks to the possibility of a detailed planning of all expenses, as well as through the warning prompts appearing in it, about how much funds we have until the end of the month and whether there is any threat of exceeding the budget.
7. Picodi coupons
In order to help you stay within the budget, we have another application for you – the Picodi app. As it is commonly known, every penny counts for an average student, and the application will allow you to save even several dozen or several hundred zlotys a month.
It is probably the largest database of coupons and discount codes in Poland, thanks to which you can buy many products at a much lower price, including food, clothing, textbooks and cosmetics. Just think about what you will spend the saved money on!
We wish the entire student community success in the next academic year! We hope that thanks to our tips, your learning will go smoothly, you will find time for interesting entertainment, and you will not be starving during lectures and that you will always get there on time!?