Uber application. Does it make sense to use it?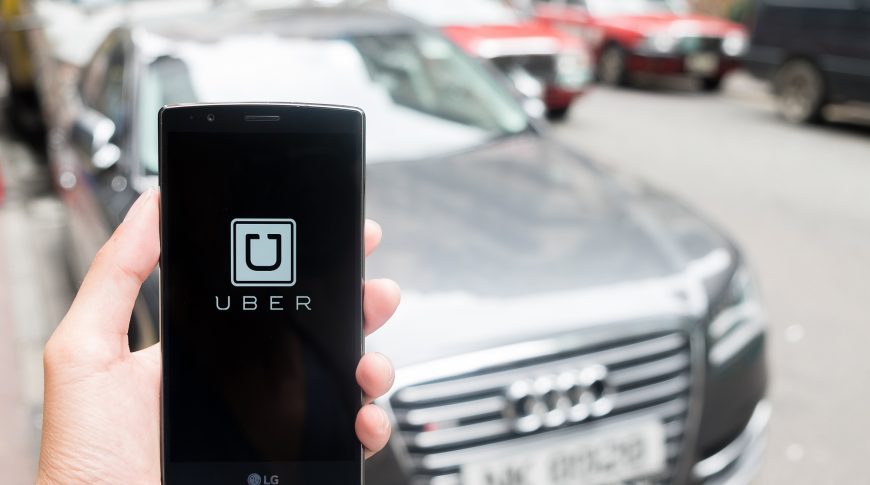 The topic of Uber has recently been raised by taxi drivers. The confusion around this application reflects well the challenges of the modern world and the importance of the mobile market. Let's deal with the myths related to Uber.
Uber is cheaper than a taxi.
Uber trips cost about PLN 1,50 / km + PLN 0,35 / min + PLN 7,00 for the first kilometer. More expensive than the cheapest taxi corporations (Warszawa, 1,50 / km), more expensive than the so-called transport of people, but much cheaper than the market average for taxis (2,40 PLN / km). Uber is more expensive when there is heavy traffic (e.g., Friday evenings), because then it introduces a higher tariff (which is not set by the driver). On top of that, Uber adds a fee for the time and for the first kilometer.
If it's so cheap, what is Uber making money on?
Uber calls itself a technology broker but is actually a middleman in the transportation service. Uber takes 20% of the trip price and transfers taxes out of Poland through a company in the Netherlands, which settles taxes in a tax haven in Bermuda. This way, Uber does not pay taxes so it can offer higher prices. For comparison, iTaxi takes 16%, MyTaxi around 10%.
Higher Uber prices. What is going on?
The company introduces various rate multipliers when there is a high demand for the taxi service, e.g., 2.9, 2.1 higher rate multiplier. It's a psychological manouver. If the taxi driver said: "I charge twice the standard rate" – we would rather refuse. If the rate multiplier is not an integer, we have the impression that the fare has been calculated according to an algorithm and it is more difficult for us to calculate the final price. So, there is a greater chance that we will agree to a higher rate. Controversy was raised by application of higher rates in the case of terrorist attacks or the need to evacuate people from the place of danger.
Uber drivers are nicer than taxi drivers.
Only half true, there are different taxi drivers and different Uber drivers. Uber drivers are usually new to the job and (still) happy with it because they choose this form of income themselves. They are divided into two subgroups:
10-20% – people who earn extra money
80-90% – professional drivers.
Uber lowered the entry barrier and popularized passenger transport. Uber passengers think themselves very modern. There is also a niche and a certain sense of novelty about using Uber.
Shared economy – what is it?
Uber says is part of shared economy. This is not true. Blahblahcar, where we take someone on the way, so as not to "carry air" is something different. Uber drivers go where the customer tells them to. So, it is a typical source of income falling into the category to the transport of people.
Is Uber legal?
The transport of passengers is regulated in Poland – you have to pay higher liability insurance, have special car inspections done, etc. We are not talking about taxis here, as there are additional requirements for them, but also privileges, e.g., the possibility of driving on bus lanes. Uber is legal, as is taking taxes abroad. So legally everything seems to be fine, thanks to a special legal category of special purpose vehicle (SPV), but it is not in line with the spirit of the law nor the interests of taxpayers. That is why, it was banned in most European countries. Especially that Uber claims that it does not provide passenger transport (it can be checked in its regulations).
Does Uber have any competition?
Uber has competition. First of all, LYFT, which has a similar operating model and has successfully taken about 1/3 of the US market. LYFT is like Pepsi for Coca-Cola. Although, it does not create a new market, it cuts off its pieces for those who want such a service but are dissatisfied with Uber. It's also a bit cheaper. There are iTaxi and MyTaxi taxi applications in Europe, plus dozens of individual applications for existing passenger transport and small taxi companies. For them, Uber is a serious competition, as it takes young, price-sensitive and modern customers who were previously customers of passenger transport. Local passenger transport companies do not have a budget for a good application, and the quality of most applicacions is offputting, as we have written on our blog recently.
Will Uber win the transportation market?
So far, investment funds have invested $15 billion. And this is not the end. Uber has one million drivers and hundreds of millions of customers who have provided details of their credit cards to this company. Although a connected credit card from which someone other than you can withdraw money is not legal in Poland, it must be remembered that Uber operates according to the United States law where this is legal and it can charge up to PLN 350,00 if, for example, you left a dirty car behind, which could happen on a Friday night. And if you cancel the trip, you will pay PLN 10,00. Even if you cancel it because the driver fails to pick you up at the indicated location.
Uber, the Big Data application.
The Uber application itself is very simple – logging in, connecting a credit card, location. Its technological value is the processing of a huge amount of data – about where passengers and drivers go, how long distances they travel, and … where they are when they are not using Uber. This is a very demanding application – it uses your location even when you are not using it. In addition, Uber collects information about what device you are using or where you are travelling. If you use the latest iPhone and travel in expensive suburban districts – higher prices are guaranteed.
Does it make sense to use Uber, then?
Everyone has to make their own decision.