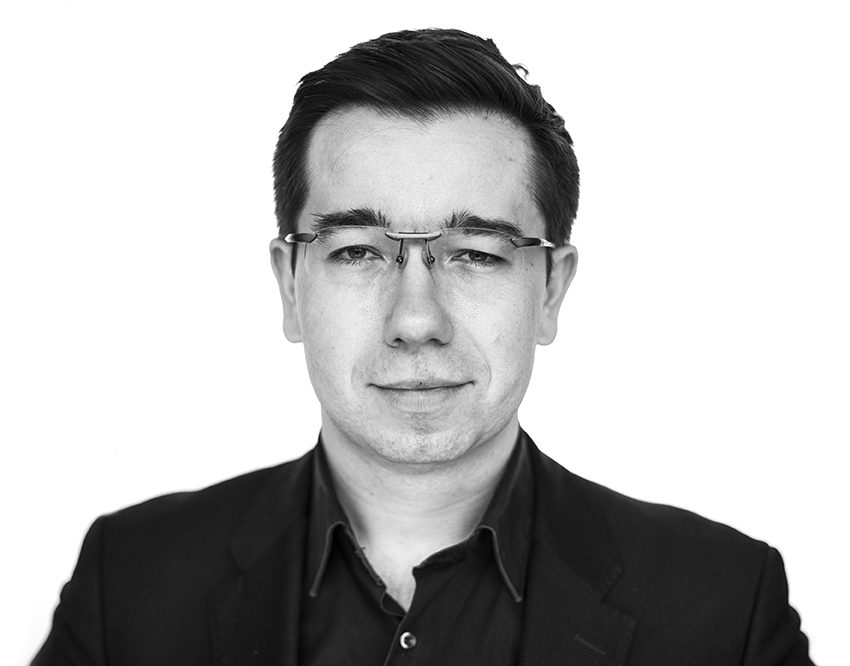 Lecturer's profile
Marcin Antosiewicz, MA
Marcin Antosiewicz, MA
e-mail: m.antosiewicz@vistula.edu.pl
Faculty: Art, Technique and Communication
Field of study: Journalism and social communication
Journalist, political scientist, academic lecturer. He studied Political Science at universities in Warsaw, Kraków and Fribourg in Switzerland. He spent 15 years in public media, including as a TVP1 and TVP2 News reporter. He used to work as a foreign correspondent in London and Berlin. He also worked at Deutsche Welle, The Sun and WP Television. He has reported many international events in Europe and the world. He has reported from countries including Nepal, Turkey, Egypt, Tunisia, Israel. From October 2017, he teaches students of journalism at the Vistula University and the University of Warsaw.
He speaks English, German and French. He understands Russian and learns Chinese. He has been covered in "Newsweek Polska", "Press Magazin", Newsweek.pl, Forbes.pl. His favourite journalists/writers are Ryszard Kapuściński and Svetlana Alexievich. Favourite philosophers are Hannah Arendt and José Ortega y Gasset. Favourite political scientists are Alexis de Tocqueville and Kenneth Minogue. He is an enthusiastic tennis player and a fresh vegetarian (autumn 2019). He lives in Warsaw.
Teaching/research interests:
information search and verification;
narrative (storytelling) in social media;
humour as a tool in public communication and marketing and negotiation strategies;
Germany's political system;
populist parties in the European Union;
new world order: the USA and China.