Vistula's volleyball players are still on top!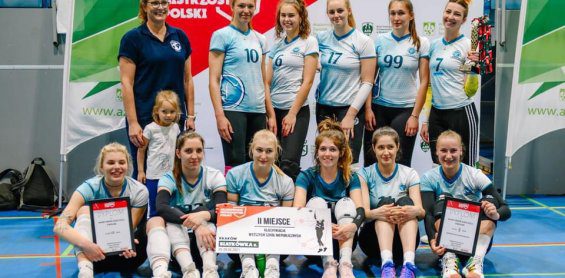 Traditionally, Vistula's volleyball players maintain a high level and achieve very good sports results.
They ended their start in the I Academic League in second place (behind the University of Physical Education) amongst Warsaw's universities. They also achieved very good results by taking part in the Polish Academic Volleyball Championships. They became the second team of private universities in Poland, and took seventh place in the classification of all Polish universities.
Vistula team's composition
Agnieszka Banasiak
Natalia Bielińska
Natalia Dąbrowska
Ewelina Karsztun
Monika Kawa
Agnieszka Kowal
Dominika Kołodziejczyk
Anna Maziopa
Monika Oleszczuk
Wiktoria Paluszkiewicz
Justyna Pietruszka
Ewa Rajkowska
Julia Serowiecka
Michalina Sikora
Linda Świątczak
Our team is led by coach Jolanta Studzienna, a former Polish volleyball player and Polish representative at the 1999 European Championships.
Congratulations!