Vistula's badminton players won the Polish championship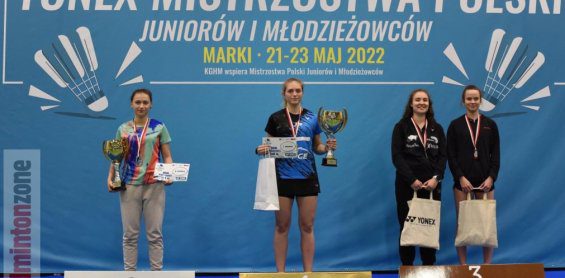 Our badminton-playing students, presented themselves excellently at the recent Polish Junior and Youth Badminton Championships. The Polish champion in the U-23 category was Zuzanna Jankowska, and the runner-up was Anna Duda, who is also an academic master of Warsaw.
Two pairs of doubles players, Zuzanna Jankowska and Paulina Hankiewicz, as well as Anna Duda and Julita Wiśniewska (AWF AZS Warszawa), took third place ex aequo.
In the mixed competition, Paulina Hankiewicz won a silver medal, whilst Michał Matusiak won a bronze medal in the singles contest.
Congratulations!!!