istula University supports the #Kulturawsieci program. Success of the joint project of Spanish studies and the Gulliver Theater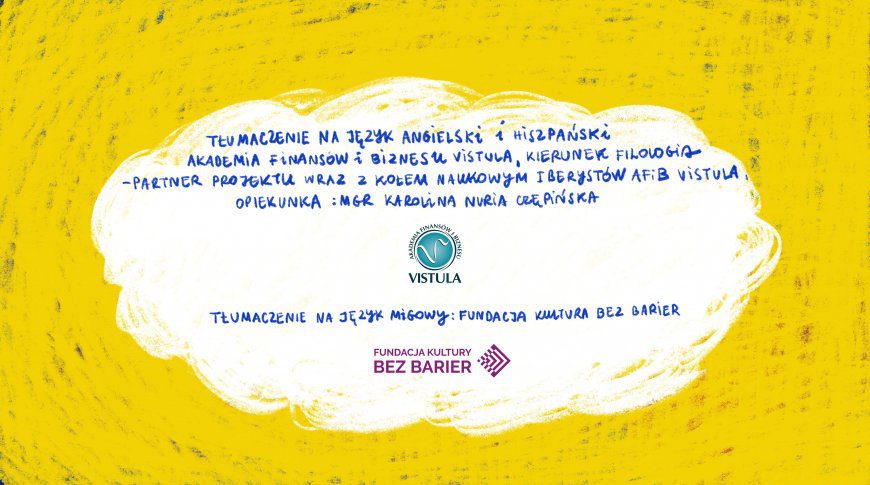 There are the first results of a joint project of the Vistula University Spanish and English studies and Guliwer Pupper Theater in Warsaw. The first of five episodes of the online performance "Różana Street", for which our students prepared subtitles in Spanish and English, has been released on YouTube. The project is financed by the Narodowe Centrum Kultury as part of the #Kulturawsieci program.
The formula of "Różna Street" refers to popular, educational television programs for children from years ago. The entertaining program introduces children to the theatre world in an easy and fun way, developing their cultural competences and pro-social attitudes. The program is addressed to a wide audience: pre-school and early school groups as well as individual and foreign-language viewers.
The entire acting team of the Guliwer Puppet Theater was involved in the production of "Różana Street". Students of Spanish and English studies at Vistula University, who translate texts under the guidance of Ms Karolina Nuria Czępińska – director of the Spanish study education program, they operate within a student club. On this occasion, they also do internships, because the studies have a practical profile.
Participation in such a prestigious translation project is an important element in our students' CV, which significantly increases their attractiveness on the translation market.
Congratulations to the students and project coordinator, Karolina Nuria Czępińska.
https://www.youtube.com/watch?v=NH0Ukkenv8o
https://www.facebook.com/watch/?v=387465605591857