Vistula University Open Day – a great success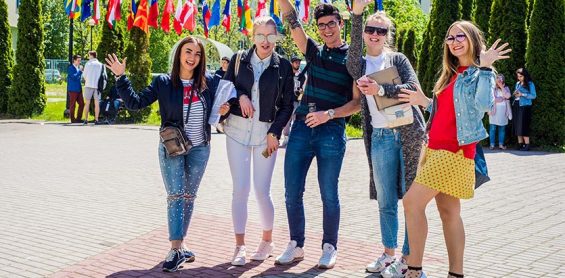 It was an Open Day – different than all others. In the main hall of our universities, we presented all the fields of study offered at Vistula University and the Vistula School of Hospitality.
Many young people, along with their families, visited our universities. They received information and price lists, and met lecturers and students. They obtained reliable data on studies, a rich scholarship system, and support for the disabled.
Several excellent, open lectures and workshops, took place in the auditorium. Our guests had the opportunity to tour the entire university (e.g. an exhibition of architectural works compiled by Architecture students), and take part in a competence test game, which was run by experts from the Career Office.
The Confucius Institute's stand attracted the biggest interest. Native Chinese lecturers conducted some unique workshops there, and it is worth noting that they teach Mandarin at Vistula every day.
Our excellent lecturers, from many faculties, actually took part in the event. Thanks to their commitment, we've seen a significant increase in college applications.
Next year, the Open Day will take place in June and September. We will be counting on a great response and co-operation.