Vistula has a new Rector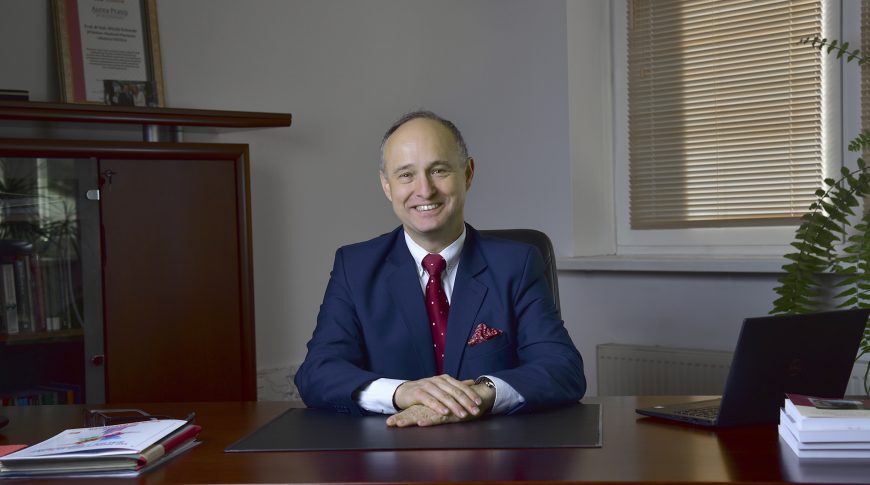 There was a change in the authorities of Vistula University. Wawrzyniec Konarski, PhD, DSc, was appointed by the University's Founder as Rector.
I would like to act to raise the University's image rank in order to increase its recognition and attractiveness from the national and international perspective. This would emphasise the qualitative attributes of both academic staff and students – says the new Rector.
Mr Wawrzyniec Konarski, Professor of Vistula University, previously held the function of the Rector's Proxy in the University's authorities. He is a well-known political scientist, a respected lecturer, a member of Polish and international scientific associations, and author of nearly 200 publications in the field of political science, cultural studies, media studies and international relations. His passion is to popularise science.
The new Rector of Vistula University is also a respected and well-considered political commentator who in the Polish and foreign media analyses issues related to the systems of government, political parties and political leadership in both democratic and authoritarian systems.
The former Rector Prof. Witold Orłowski, PhD, DSc, submitted his resignation in connection with the assignment of the position in the Supervisory Board of the Founder, managing the development of the whole Vistula Group of Universities. He will continue to actively participate in the life of the Academy.
Thank you all for your cooperation in the last 3 years, when I had the honour of being the Academy's Rector. There are new, exciting challenges ahead of me. I am glad that we stay together" – said prof. Orłowski.