U3elnia – Warsaw Band at the inauguration of the Warsaw Summer School at Vistula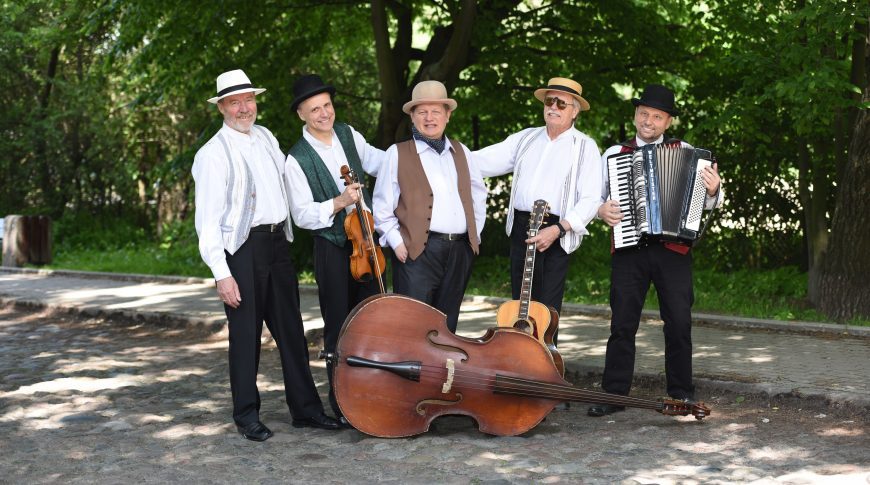 The Warsaw Summer School starts on August the 26th at the Vistula School of Hospitality, as a part of the "U3elnia. Warszawsko-Bieliński Uniwersytet Treciego Wieku" project. For six days we will host 60 elders from the Bieliny commune in the Świętokrzyskie Province.
The inaugural lecture will be given by the Rector of the Vistula School of Hospitality, Jolanta Żyśko PhD. The program also includes a speech by the head of the Bieliny commune, Sławomir Kopacz, and an integration meeting with Warsaw seniors. The Warszawska Kapela Staśka Wielanka will perform – we invite everyone – start at 4:00 pm.
The Warsaw Summer School plan includes lectures on the importance of activity in everyday life, dietetics, traditional sports and cheerful diplomacy. There will also be a trip to Żelazowa Wola, a visit to the Copernicus Science Center, the Warsaw Uprising Museum and the Palace in Wilanów. We will also take our guests to the Capitol Theater for the "Jump to the side"play.
This is the second summer school as part of U3elnia. 100 Warsaw elders visited Bieliny from July the 11 to July the 15. The program included cultural and historical classes, workshops in the medieval settlement, trips to the Holy Cross and the Świętokrzyskie Mountains, lectures on dietetics, rites of the Bielsko region and yoga, zumba, Nordic Walking and fitness classes.
The "U3elnia. Warszawsko-Bieliński Uniwersytet Trzeciego Wieku" project
is being implemented with participation of 160 elders, including 100 women, aged over 60 years. They take part in summer courses, trainings and schools –
they develop competences enabling:
social and professional activation;
broadening general and specialist knowledge;
development of interests;
stimulating educational and cultural activities;
preventing social exclusion.
The project has been appreciated and co-financed by the European Union.
We cordially invite you on August the 26th, 2019:
Inauguration at 2:00 pm, in the Aula 2A
Warszawska Kapela concert at 4:00 – free admission for everyone