The war in Ukraine. Conference based on the UN model.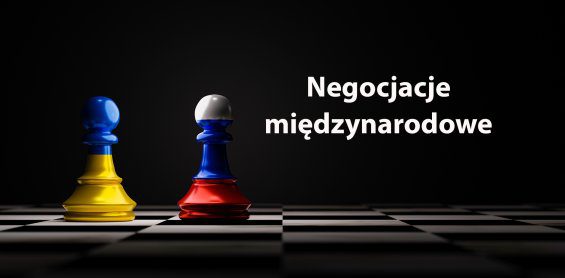 The war in Ukraine will be the subject of a simulation of an international conference in the UN model. The event will be held on Thursday, on May the 19th, from 10.00 a.m.- 4.00 p.m., as part of the optional lecture "International Negotiations". People who do not attend the lecture can also take an active part in the conference or be observers.
The UN model involves students playing the role of delegates from UN member states as well as international and non-governmental organizations and representing their position. Participants will look for ways and means of ending the war in Ukraine. A resolution will be negotiated and adopted during the works.
People who want to take an active part in the event – who intend to make a speech or participate in the negotiation process, are asked to contact the conference organizer, dr. Zdzisław Rapacki /z.rapacki@vistula.edu.pl/ until May 16, in order, to determine the entities (countries, organizations) they will represent.
The conference will be held in Polish in hybrid mode in Aula 4 and on the TEAMS platform.
Currently, it is estimated that approximately one million young people each year take part in various types of conferences based on the UN model. Some of them are small debates, others are international conferences organized for several thousand people.
Participation in such a conference gives the opportunity to learn the secrets of negotiations and seek agreement and compromise. Students deepen their knowledge of the United Nations, have the opportunity, to test themselves in public appearances and train their skills in solving global problems. These skills play an important role in building leadership skills.