The success of a star AZS Vistula badminton player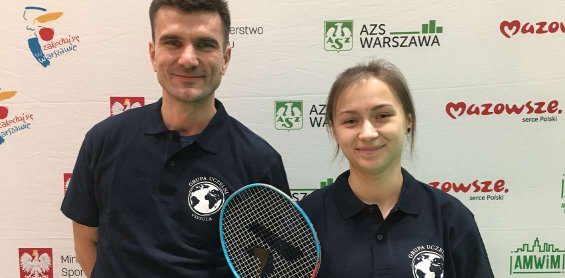 Anna Duda, a player of the badminton sports section of AZS Vistula, achieved great success in the Academic Championships of Warsaw and Masovian Voivodeship in Badminton (1st throw). She took first place, winning all matches (in sets 2-0).
A first-year student of English Philology at the Vistula University, she has been training in badminton for twelve years. "I am very happy with Anna's success," declared Tomasz Lipski, Vistula's coach, adding that "I think that the results of the second throw will be even better, because the Vistula team will be joined by the second player of the section, Wiktoria Adamek, who during the Warsaw Academic Championships, as a representative of Poland, competed in the European Badminton Championship qualifiers."
Congratulations!