The recruitment process at the Vistula has started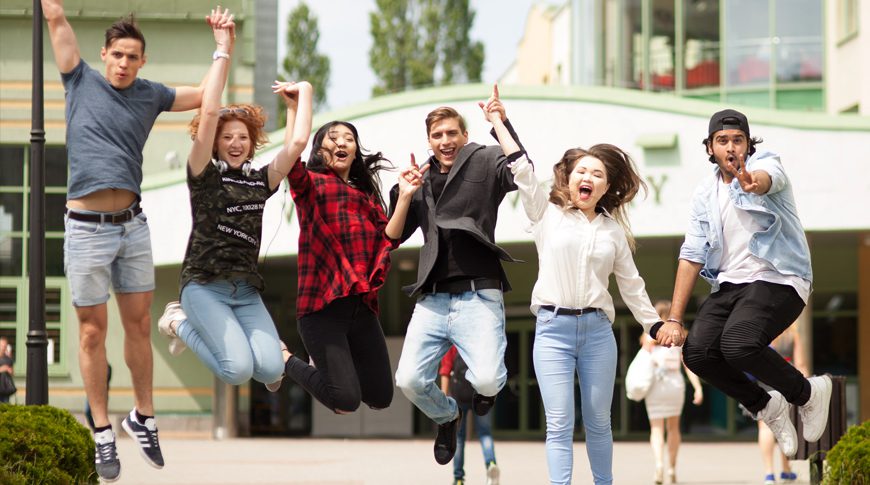 Life-style coaching, or perhaps Business Journalism? Studies in Polish or English, full-time or part-time, or maybe online? The Vistula has started the recruitment process for the academic year, 2019-2020. Do not hesitate, sign up, today!
Check out the wide offerof Bachelor's, Engineering, and Master's courses, as well as post–graduate studies, at Vistula University and the Vistula School of Hospitality. Their programmes are constantly modernised, so that you are prepared for the future.
A new edition of Journalism and Social Communication
In the Vistula University's latest offer, you will find a new programme, not available at other universities. In the field of Journalism and Social Communication, we have launched two specialisations: Business Journalism and Social Media Journalism. You will gain knowledge in these dynamically developing areas, and learn a profession in an ambitious, international environment.
LifeStyle Coaching – the programme on the global possibilities
In response to a very large interest and the needs of the market, we have included life–style coaching studies in our offer. This is a 2-year Master's degree programme at the Vistula School of Hospitality (former Warsaw School of Tourism and Hospitality Management). Bachelor graduates of: psychology, dietetics, recreation, and physical education, can expand their knowledge in new areas, to be able to holistically take care of their clients.
Studies at Vistula – unique benefits
You will develop creativity and entrepreneurship at our university. In an international environment, you will gain the competences desired on the market – self-confidence and openness to the world.
You will also have access to the latest technological solutions in teaching. Already, at the start, you will be covered by a unique mentoring programme. You will easily and quickly find yourself in the academic community and spread your wings. You will receive support from the Careers Office, counselling, and professional competence analysis. Thanks to the innovative E-career portal, you will plan your own development path, and achieve professional success.
Apply online now!
Educational offer of Vistula University
Educational offer of Vistula School of Hospitality