Successes of Vistula badminton players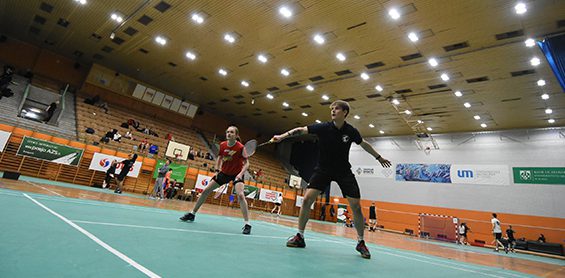 On the January 16th the first throw of the Academic Championships of Warsaw and the Masovian Voivodeship in Badminton took place. Very good results were achieved by Vistula badminton players.
In the women's category, the tournament was won by Anna Duda, among the men:
second place – Michał Matysiak,
third place – Piotr Krajewski,
fifth place – Joseph Dąbkowski.
Congratulations!
In the photo: Anna Duda and coach Tomasz Lipski.