Our student Natalia Jaworska took second place in the Senatspreis regatta in Berlin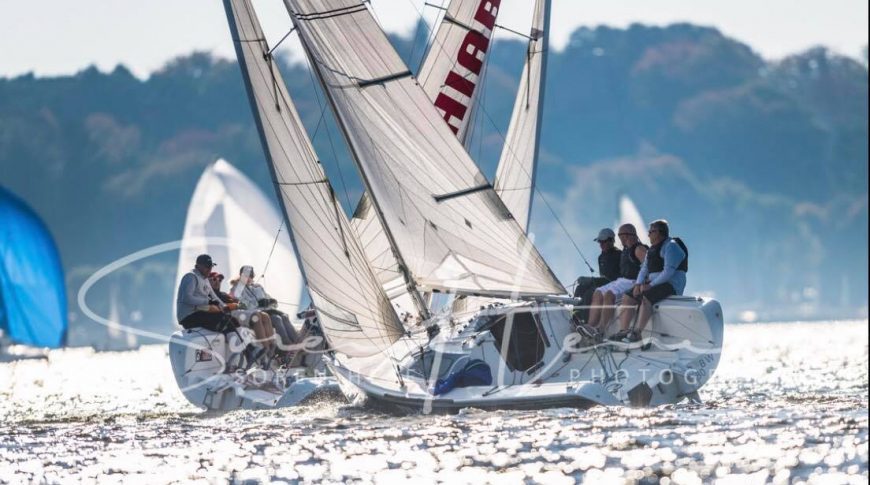 Senatspreis yacht racing has over 150 years of history, and Lake Wannsee is the home to this annual, prestigious racing event, hosted by the prestigious Berliner Yacht Club.
This year, 10 teams set off, with Vistula Academy's Manament student, Natalia Jaworska, and her faithful crew – Piotr Wawżewski and Marek Kloska – acquiring a notable 2nd place in the class Scandinavia / Skippi 650, on board the yacht "Hiab".
This was a great success for Natalia, and for us, it is a source of pride and satisfaction.
Sailing is not an easy sport, because the result does not always depend on the competing sailors. External conditions can play an influential role, and sometimes, also the equipment. This sport requires not only sailing skills, but also motor skills.
Natalia emphasises that sailing teaches the participants patience, persistence, humility, and thinking. It gives you a lesson in overcoming your own weaknesses, whilst building teamwork, which plays a huge role in effectively manoeuvring boats.
In addition to sailing, Natalia also devotes herself to horse riding. How does she manage to combine two sports with her studies? – "It's all thanks to good time planning, determination, and great passion," admits Natalia.
Congratulations, Natalia!
http://s650.org/pl/senatspreis-berlin-2018/